Brean Capital maintains $170 target for Apple stock, sees 'material upside' to iPhone in 2016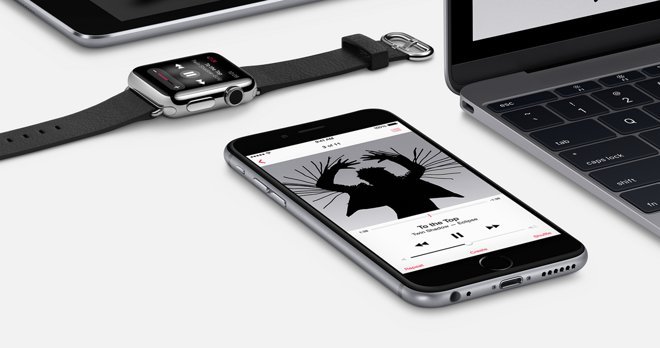 As shares of Apple remain under $100 after recent losses, Brean Capital is standing by its $170 price target, predicting the iPhone will outperform lowered Wall Street expectations in 2016.
Analyst Ananda Baruah said that while the recent "noise" from Apple's supply chain has some merit, the "implications aren't nearly as draconian as feared." His forecast calls for iPhone units to be about flat year over year in 2016, around 230 million units.
Baruah remains bullish on Apple, and reiterated his $170 target price in a note to investors on Monday, a copy of which was provided to AppleInsider. His supply chain sources suggest Apple's rumored production cuts are related to the flagship iPhone 6s series, and do not apply across the board.
"In fact, we believe the original 6/6+ builds remain intact, and may have even increased slightly," he wrote.
Baruah also remains confident about the possibility of a new 4-inch iPhone debuting sometime in March and April. He believes a revamped, smaller iPhone could drive an incremental 20 million to 30 million units in calendar year 2016, allowing Apple to achieve about 230 million total units this year.
Previously, Baruah had predicted that Apple would ship about 250 million iPhone units in 2016. Despite his overall sales cuts, he has maintained the $170 target since it was issued last July.
Shares of Apple have gone lower in recent weeks amid rumors from the supply chain that Apple cut iPhone orders for early 2016. Last Thursday, shares of AAPL opened below $100 for the first time since 2014, and have remained below that threshold since.
It's been suggested that demand for Apple's flagship iPhone 6s series has been lower than the company anticipated. Still, other reports indicate that more affordable iPhone models could be picking up slack.
Investors should have a clearer picture on Jan. 26, when Apple will reveal the results of its just-concluded holiday quarter, and also provide guidance for the current March quarter.