Sen. Franken asks Google to address concerns about Chromebooks, Google Apps collecting student data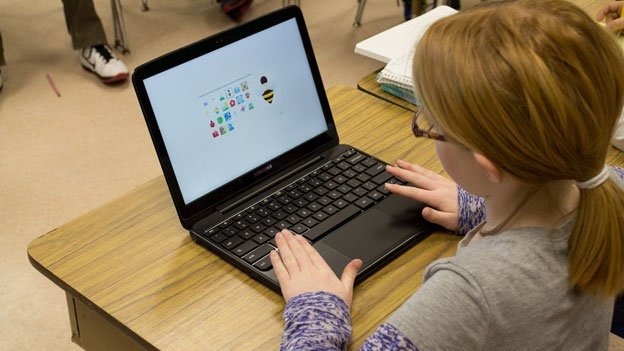 AppleInsider is supported by its audience and may earn commission as an Amazon Associate and affiliate partner on qualifying purchases. These affiliate partnerships do not influence our editorial content.
U.S. Senator Al Franken has sent a letter to Google CEO Sundar Pichai, asking his company to describe what it's doing with the private data of students who use Chromebooks and/or Google Apps for Education.
The letter addresses concerns that Google may be collecting data about students for non-educational purposes without gaining consent from parents. The company has been asked to respond by Feb. 12.
Franken is the chief Democrat in the U.S. Senate's Privacy, Technology and the Law Subcommittee, and regularly sends such letters to tech companies whenver a serious legal issue comes in front of the public eye.
While Google doesn't use the data for targeted ads within its own sites, the version of Chrome on Chromebooks is still set to sync by default, giving the company access to browser history, search requests, and more. Google has promised to disable sync with other Google services for educational Chromebooks, but the EFF claims this doesn't go far enough, and that the adminstrative settings Google provides to schools still share data with third-party websites. Google has denied any wrongdoing.
"We have responded to the EFF in detail and we're very happy to provide Senator Franken with more information," the company said in a statement to Re/code on Wednesday.
Chromebooks are proving serious competition for Apple in the educational market, undermining Apple's attempt to sell the iPad thanks to the lure of lower prices, keyboards, and easier administration. Worries about privacy could potentially draw some schools back to Apple, which is usually stricter about what data it collects and how it uses it.