Apple a lurking factor in bidding war over Sharp, report suggests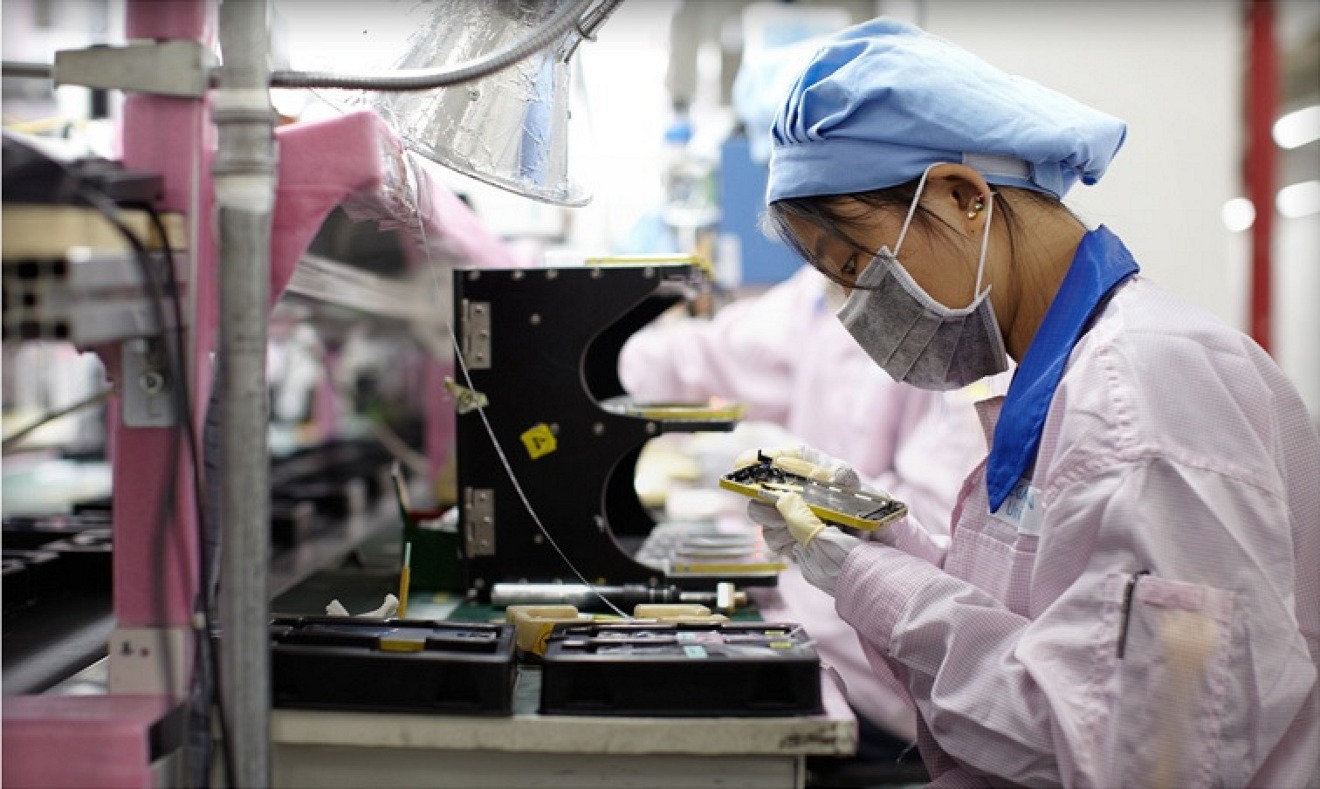 AppleInsider is supported by its audience and may earn commission as an Amazon Associate and affiliate partner on qualifying purchases. These affiliate partnerships do not influence our editorial content.
The two entities bidding for control of Sharp — Hon Hai and Innovation Network Corp. — are both ultimately doing so with Apple as a major factor, a report said on Friday.
While Hon Hai (better known as Foxconn) is widely recognized as Apple's main manufacturing partner, Innovation will likely want to fold Sharp's display business into Japan Display — another Apple supplier originally formed in 2012, the Wall Street Journal observed. The latter was in fact created from the spun-off display businesses of Sony, Toshiba, and Hitachi.
Sharp's assets would help to keep Japan Display competitive, particularly since Apple often pits suppliers against each other to minimize costs, and the firm's principal rivals for Apple orders are Samsung and LG Display — each far larger businesses.
Nationalism might play an important part in the bidding war, since Sharp is also Japanese, while Hon Hai is headquartered in Taiwan with most of its manufacturing in China. Innovation is backed by the Japanese state, and its bid is reportedly favored not just by government officials but many others in the Japanese business world.
Hon Hai's offer is allegedly weaker than initially thought. While its bid is valued at $5.31 billion, a source told the Journal that some $1.9 billion would be used to buy out preferred shares issued by Sharp last year. The shareholders' owners, Mizuho Financial and MUFJ Financial, might not otherwise be willing to let go of a 2.5 percent annual dividend.
Apple already has a significant stake in Sharp's LCD business, specifically related to a factory in Kameyama, Japan dedicated entirely to the iPhone. The company supplied over half of the $987 million needed to transition the facility from HDTV parts to smartphones.