Apple's Notes for Mac to support Evernote file imports in OS X 10.11.4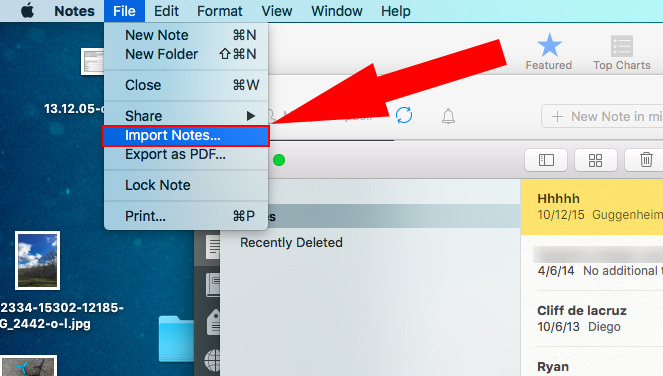 Apple's Notes app, included as part of the upcoming OS X 10.11.4 El Capitan software update, has been confirmed to support Evernote .enex file format imports in what could be a move to convert users to the iCloud native format.
The new Evernote compatibility comes as part of Apple's Notes buildout, a project that most recently resulted in substantial feature upgrades on iOS 9 and OS X last year. Adding to a rich in-app note-taking toolset, .enex file support means enhanced flexibility for those invested in Evernote's platform. Alternatively, the additional support might also be a play to grow Notes adoption, as a recent AppleInsider reader poll revealed Evernote as the most popular third-party note-taking solution.
Apple marketing VP Brian Croll mentioned the forthcoming Mac feature in an interview with Japanese publication PC User, saying Evernote "capture" support would arrive for OS X Notes "soon." The report was spotted Mac Otakara on Monday.
Notes' import function first showed up as a file menu option in the first OS X 10.11.4 beta builds released last month, gaining additional extension support in subsequent seeds. It is unknown how far Apple plans to extend import compatibility.
As seen in the images below (left is original Evernote file, right is imported Notes document), importing an Evernote file carries over a decent amount of formatting, though reproduction is not perfect. In its current form, the feature can be likened to MS Word document support in Pages. Still, the solution is more robust than AppleScript workarounds some use to get .enex files into Apple's service.
The latest iteration of Notes, released last year with support for iOS 9 and OS X 10.11, comes with a number of enhancements over its predecessor, including support for drawing, automated list generation, photo inserts, rich hyperlink imports and more. Notes is also among the few apps to fully support Apple Pencil pressure, tilt and speed sensitivity on iPad Pro.