New 4-inch iPhone to run Apple's A9 chip, 'iPad Air 3' to sport A9X - report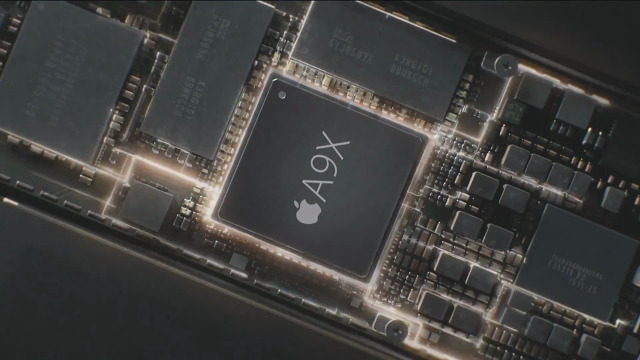 AppleInsider may earn an affiliate commission on purchases made through links on our site.
Though they are expected to be priced as mid-range products, Apple's latest iPhone and iPad updates will run the same latest-generation processors as their flagship counterparts, a new report reveals.
In a cover story profiling Apple's chipmaking operations, Bloomberg reported that Apple's new 4-inch iPhone will run the same A9 processor found in the iPhone 6s series, its sources said. In addition, the "iPad Air 3" is expected to be powered by the A9X processor already found in the larger iPad Pro.
If accurate, the information would reveal that the new 4-inch iPhone, rumored to be called the "iPhone 5se" or "iPhone 6c," will be more powerful than Apple's current mid-range handset lineup, the iPhone 6 series. Priced starting at $549, the iPhone 6 runs an A8 processor with 1 gigabyte of RAM.
The A9 chip in the iPhone 6s and iPhone 6s Plus, meanwhile, has 2 gigabytes of RAM, allowing app data to remain active in the background for longer. The A9 is more than 50 percent faster than the A8 at multicore operations, and nearly 60 percent faster at single core tasks.
The A9 also includes the M9 motion coprocessor, which allows the iPhone 6s to track pace when running. It also powers the always-on "Hey Siri" functionality that allows users to invoke the voice-driven personal assistant without touching their phone.
If the new 4-inch iPhone gains all of the features of the A9 chip in the iPhone 6s, it's still unknown how Apple plans to price the device. Earlier rumors had suggested Apple might price it under $500 without a subsidy, but that would undercut the $549 iPhone 6 with a device actually more powerful.
As for the third-generation iPad Air, the A9X processor found in the iPad Pro is a dual-core CPU with a 12-cluster GPU. The beefed-up chip doubles the graphics power of the base A9 processor found in the iPhone 6s series.
The A9X also boasts 4 gigabytes of RAM, doubling the amount of memory in the iPad Air 2 and iPhone 6s. Performance is also aided by a new storage controller that improves both read and write speeds.
Apple is widely expected to announce both the new 4-inch iPhone and iPad Air at a media event on March 15. The devices are rumored to go on sale just three days later, on Friday, March 18.