Chinese manufacturers start showing cases for rumored 9.7" iPad Pro with smart connector, 4 speakers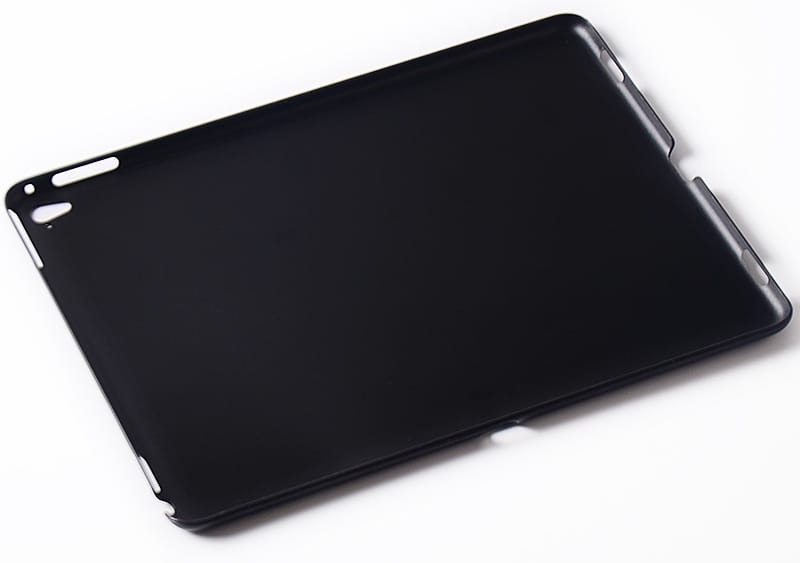 With industry consensus trending toward the introduction of a new, smaller version of the iPad Pro to succeed the aging iPad Air 2, Chinese manufacturers have begun to churn out cases fitting that design weeks before the rumored unveiling.
Several Chinese firms have begun to list cases on Alibaba for a 9.7-inch iPad Pro. The cases feature a side cutout — in the same place the jumbo iPad has its smart connector — as well as slots for four speakers, one in each corner.
The camera cutout has also been enlarged and takes on a teardrop form, as noted by iGeneration, indicating that the manufacturers anticipate the addition of an LED flash next to the camera lens.
Apple is expected to introduce the iPad Air 2's successor alongside a possible new 4-inch iPhone at a press event on March 22. The new tablet is likely to mirror the functionality of the larger iPad Pro, with support for its own smaller Smart Keyboard as well as the Apple Pencil.
Internally, the device may ship with the same A9X chip found in the Pro model.
With the refresh looming, many older iPad models have begun to drift out of stock. While Apple's own retail channels have yet to show supply constraints, many large resellers are showing wide-ranging stock outs for the iPad mini 2, iPad Air and iPad Air 2.