'iPhone SE' predicted to be a hit with Apple upgraders, selling up to 15M per year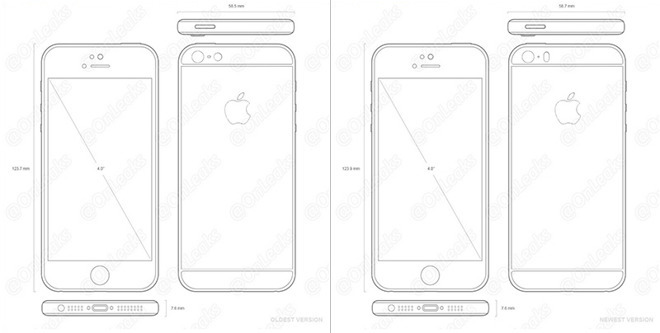 While larger iPhones have driven sales among switchers, a new 4-inch iPhone is likely to drive upgrades among existing Apple users, to the tune of up to 15 million units per year, one analyst believes.
Amit Daryanani of RBC Capital Markets issued a note to investors on Wednesday, noting that only 40 percent of the install base has upgraded to Apple's larger 4.7- or 5.5-inch iPhone models.
RBC believes Apple could sell up to 15 million 4-inch "iPhone SE" units priced starting at $549.
He believes next week's expected debut of the 4-inch "iPhone SE" is a strategic move by Apple to accelerate existing users' upgrade cycles. With a new 4-inch iPhone featuring many of the same components as the flagship iPhone 6s, but priced more aggressively, he believes Apple will be able to appeal to those who prefer the smaller form factor, as well as budget conscious consumers.
Daryanani's projections call for Apple to sell between 10 million and 15 million "iPhone SE" units annually. He admitted that would be a "modest" amount for Apple, but the timing is key: A late March launch would allow Apple to provide a buffer in the upcoming June and September quarters, leading up to the debut of a flagship "iPhone 7."
And while some rumors have suggested the "iPhone SE" will take the place of the iPhone 5s and be priced at $449, Daryanani believes the premium construction and components will see the "iPhone SE" priced higher, at $549.
The "iPhone SE" is rumored to feature the same A9 processor, support for Apple Pay, and 12-megapixel iSight camera as the high-end iPhone 6s. A tipster suggested to AppleInsider this week that it will also shoot 4K video.
Aside from a smaller display, the key differentiating factor between the iPhone 6s and the "iPhone SE" is believed to be the lack of a 3D Touch force sensing display in the latter.
All will be revealed next Monday, when Apple will hold a press event at its Cupertino, Calif., headquarters. The event kicks off at 10 a.m. Pacific, 1 p.m. Eastern, and will be streamed live online and on the Apple TV.