Apple plans to 'loop you in' at March 21 event with expected new 4" iPhone, 9.7" iPad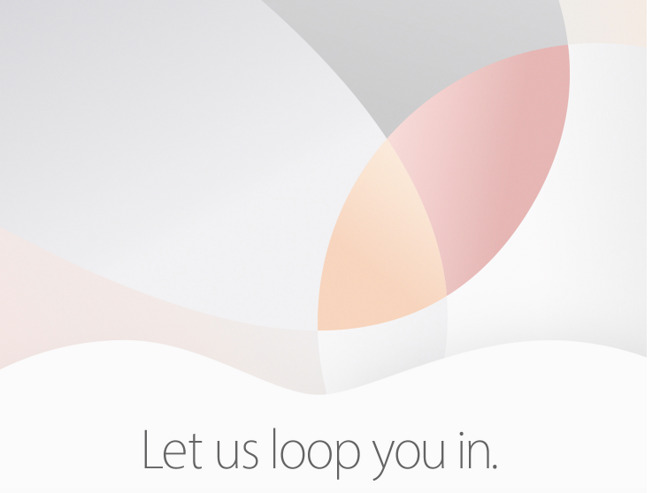 Apple on Thursday officially sent out invitations for a March 21 media event, telling members of the press to "let us loop you in." The company is widely expected to announce a new 4-inch "iPhone SE" and a 9.7-inch "iPad Pro."
The invitation itself and its mention of the word "loop" will undoubtedly fuel speculation about what Apple has in store. But in all likelihood it's just a reference to the fact that the event will be held at Apple's Cupertino, Calif., corporate headquarters, at 1 Infinite Loop, starting at 10 a.m. Pacific, 1 p.m. Eastern.
The main focus of Apple's presentation is expected to be a new, smaller iPhone that will take the place of the entry-level iPhone 5s. The device is said to sport metal-backed, curved-edge design similar to the current iPhone 6s with refreshed internals like an A9 processor and NFC support for Apple Pay. The rumored name is "iPhone SE."
Leaked schematics and cases further indicate the new iPhone model will feature an aesthetic similar to the company's existing high-end iPhones, a design that debuted in 2014 with the iPhone 6.
Also expected at the March 21 event is a revamped 9.7-inch iPad. While reports had previously referred to such a device as an "iPad Air 3," the latest scuttlebutt suggests Apple might rebrand it with the iPad Pro moniker found on the 12.9-inch model.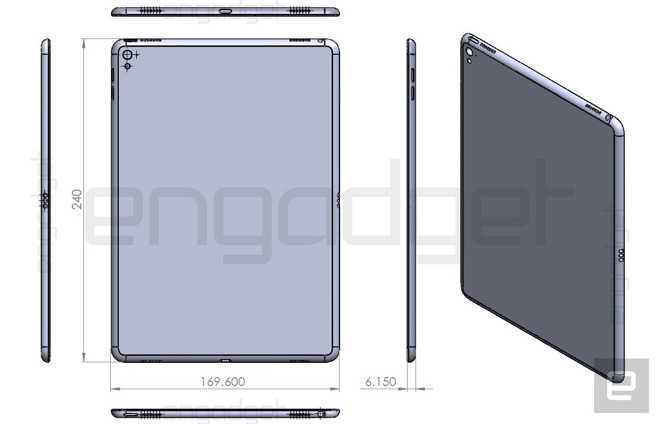 Distinguishing the new 9.7-inch model as professional grade would be the same beefed-up A9X processor, the magnetic Smart Connector, and a four-speaker array.
Both the new 9.7-inch iPad and 4-inch iPhone are expected to go on sale and get into the hands of consumers shortly after Apple's March 21 event.
Apple's presentation is also expected to mark the debut new bands debut for the wearable Apple Watch. The company also has new MacBooks in the works that could launch at such a media event, as Apple's notebooks are due for upgrades to Intel's latest processors.