Apple's 'Liam' video sparks theories of new iPhone 6s-like model without camera bump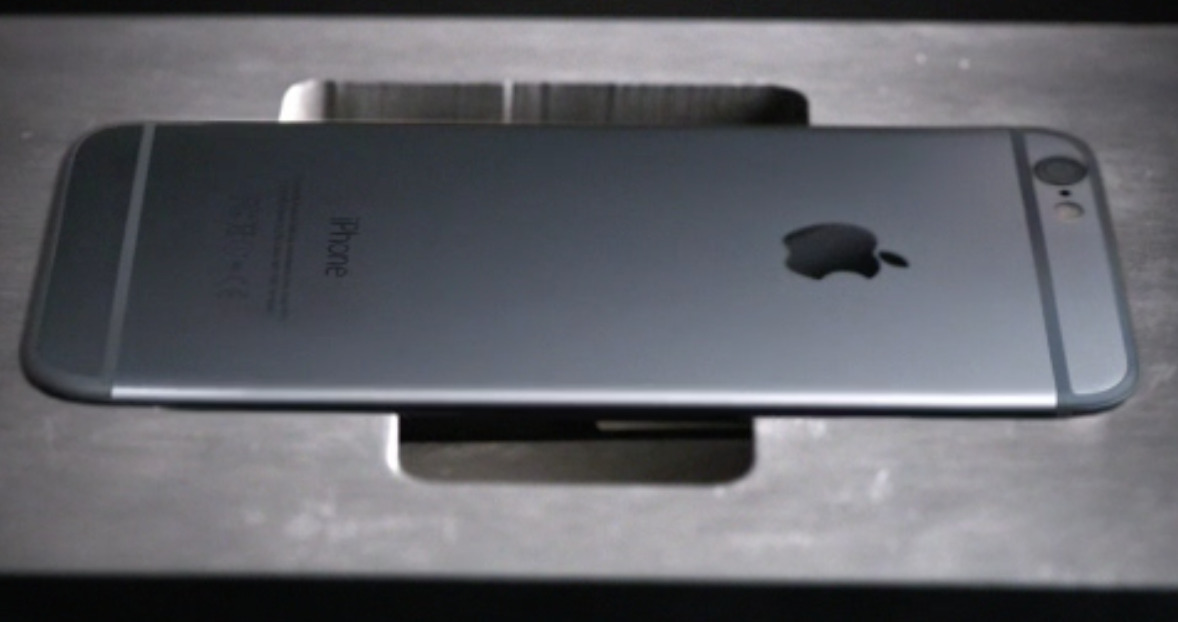 Apple fanatics are always digging, looking for clues about what could be next for the company, and many times seeing things where they don't exist. The latest conspiracy theory: Apple subtly showed off an iPhone 6s-like design without a protruding rear camera at its media event on Monday.
A number of AppleInsider readers have reached out, convinced that a new iPhone model was hiding in plain sight at the company's "Let us loop you in" event, where the iPhone SE and 9.7-inch iPad Pro were announced. The alleged smoking gun is Apple's own promotional video for "Liam," a robotic arm that can disassemble products and sort their parts for recycling.
At the start of the video, the camera pans over a handset with an iPhone 6 or iPhone 6s design. To some who watched, the rear iSight camera looks flush with the back of the device, lacking the camera "bump" of Apple's last two generations of handsets.
As further evidence for believers, the iPhone is then filmed from the side, and from this lower angle a camera bump cannot be seen.
From there, "Liam" the robot makes his appearance and begins disassembling the iPhone for recycling.

Some who have studied the video frame by frame are convinced that the iPhone shown is an unannounced model, whether it's an "iPhone 7" or simply a new iPhone 6s with a smaller camera component.
While the "iPhone 7" is rumored to have a flat back with no camera bump, it's a virtual certainty that Apple would not brazenly show off such a device months ahead of its expected debut. In addition, it's expected that the "iPhone 7" will feature a majorly revamped external design, and the product shown in Apple's recycling video is clearly an iPhone 6 or 6s chassis.
This week's speculation isn't the first time that Apple fanatics have conjured up new products where they don't exist, and it almost certainly won't be the last. Most recently, in December, a "60 Minutes" feature filmed at Apple's corporate headquarters convinced some that a larger 15-inch ultra-thin MacBook was spotted in the background of the segment. That, too, was wishful thinking.
Even Apple's event invitations themselves bring about far-fetched theories. Prior to Monday's event, speculation was rampant about what the tagline, "Let us loop you in," might mean.
In the end, it didn't really mean much. The event was held at 1 Infinite Loop — Apple's corporate headquarters. And at that event, members of the media were brought into the loop, as it were, on Apple's latest products.
And so, whether it was a result of the lighting or the angle of the shot in the video, or if it was some sort of a post-production issue, it's safe to assume Apple didn't slip a tweaked iPhone design into a video that was actually intended to promote environmentally friendly recycling. Because quietly showing off a new product to the masses in such a manner wouldn't be clever — Â it'd be careless.