Apple Pay goes live in Singapore with American Express integration, Visa coming soon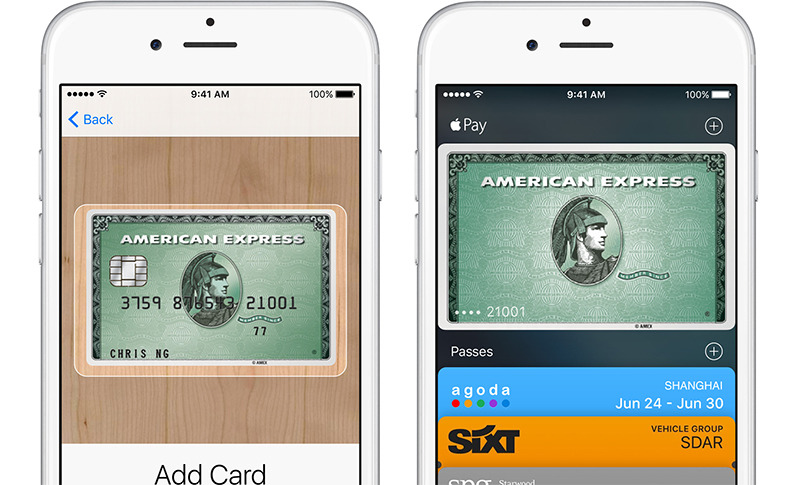 Apple on Monday added Singapore to a growing list of locales that offer support for Apple Pay, with customers in the region now able to conduct touchless transactions and in-app purchases thanks to American Express integration.
Apple announced the latest Apple Pay expansion through its regional Singapore website, which notes limited launch support from American Express and a handful of brick-and-mortar stores. AmEx is listed as both the sole credit card issuer and participating bank, though more are listed as "coming soon."
Visa intends to offer credit card support for Apple Pay in the coming months, as do local banks DBS, UOB and Standard Chartered. The companies did not announce an estimated activation date, though past Apple Pay rollouts have seen fairly quick turnaround times.
Retail outlets accepting Apple's NFC-based payments protocol include FairPrice, Shaw Theaters, Starbucks, Starhub, Topshop and Uniqlo, many of which accept Apple Pay at other international locations. Other stores like 7 Eleven, The Coffee Bean and Tea Leaf, Food Republic and Toast Box plan to offer support in the coming months.
Unveiled in 2014, Apple Pay initially rolled out in the U.S. as a convenient and safe alternative to physical credit and bank cards. Initially limited to iPhone 6 owners, Apple's touchless payments solution comes built in on all current iPhone models, as well as Apple Watch. In addition, Touch ID-equipped iPads can handle in-app transactions.
Most recently, Apple initiated services in the important Chinese market in February.