Anticipating WWDC 2016: what's ahead for Apple Watch 2 and watchOS 3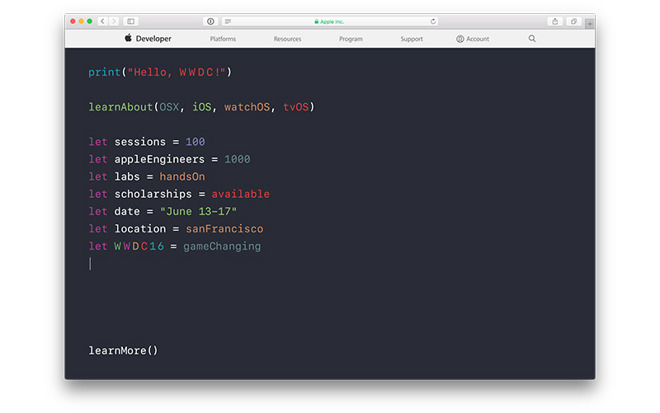 AppleInsider may earn an affiliate commission on purchases made through links on our site.
Barely a year old, Apple Watch has already seen two major releases of watchOS— a remarkably rapid pace of platform development, even for Apple. Here's a look at what we can expect to hear about watchOS 3 at Apple's upcoming Worldwide Developer Conference.
Apple's Swift invite to WWDC 2016
Apple is notoriously secretive about its future plans right up to the point where it is ready to release new hardware at its Apple Event launches, or alternatively, new software and cloud services at its annual Worldwide Developer's Conference in June. Here's what to look forward to at next month's developer event, focusing specifically on watch OS and the device that runs it. Other articles examined the iOS, tvOS, Mac and iCloud platforms.
WWDC 2015 offered big news for watchOS 2
Over the past year, Apple Watch sales have been closely monitored by pundits looking for signs of an exhilarating blockbuster success or of embarrassing failure. Both extremes ended up looking foolish.
Across its three quarters of availability last year, Apple Watch sold (according to Canalys estimates) 12 million units. That's nearly as many iPods as Apple sold in all of 2014, yet iPods were selling at an Average Selling Price around $165, less than half as much as the cheapest Apple Watch. As effectively Apple's new iPod for the mobile era, Apple Watch has been an incredible success right out of the gate, at least in terms of unit sales.
Apple Watch initially began shipping last April after an introduction alongside the new iPhone 6 the previous fall. It was originally introduced running watchOS 1.0, where third party apps ran from the user's connected iPhone, and the watch itself only handled the user interface.
At last year's WWDC, Apple introduced watchOS 2, which enabled developers to build native apps that ran on the watch itself, eliminating a round trip of communications to the connected phone on every action, resulting in much better performance. Native apps on watchOS 2 can also connect to the Internet directly via WiFi, even when your phone isn't present. Apple also enabled FaceTime Audio calls, allowing for phone conversations without a phone using available WiFi networks.
The new watch OS 2 also added the ability for third party titles to access native hardware including the Digital Crown, microphone, accelerometers, heart rate sensors and the Taptic Engine for physical feedback. It also added the ability to build custom watch face Complications, with full support for the new "Time Travel" feature that can show future or past status changes within Complications. A weather Complication, for example, could dial forward to show the forecast and spin back into the past to show previous weather conditions.
Notifications on Apple Watch also got quick reply capabilities, allowing users to compose a response to incoming messages or other alerts without switching to another app. The new release also added support for embedded audio and video clips.
Apple also introduced a new watch OS emulator in Xcode that can run in parallel with the iOS simulator, helping to debug and test software and interaction between the two platforms.
WWDC also introduced a new App Thinning deployment system to optimize the resources downloaded by each device to the bare minimum required, and made App Thinning mandatory for watchOS apps. The company has since also made native watchOS apps mandatory for listing in the App Store.
The mobile future of Apple Watch and watchOS
While Apple Watch got the ability to connect to known WiFi networks on its own last year, this year a new industry specification has enabled watches to piggyback on your existing mobile plan in order to access direct, tether-less access to your mobile network.
It relates to virtual SIM cards, which Apple has been working on since 2010, albeit with some intense resistance from players in the mobile industry who use physical SIM cards to lock users to their network. In 2014, Apple finally lined up partners behind its Apple SIM implementation on iPads. In the future, new iPhones equipped with an Apple SIM or "eSIM" (for embedded) should be able to switch to whatever carrier the user wants, without requiring a new physical chip on a piece of plastic to be inserted.
This not only will help make future iPhones slimmer and get rid of one of the last impediments to waterproofing, but could also enable ultramobile devices like Apple Watch to connect to the user's same mobile account, allowing them to take calls directly over the mobile network, as is currently possible only over WiFi.
This would convert Apple Watch from a more convenient way to access notifications into a more fully functional mobile device that can refresh data and maintain communications without a phone always being present. Having an eSIM and mobile capabilities would likely also facilitate GPS, which is typically built into mobile networking hardware.
One example of the benefit would be users navigating an airport, where passing through security means shedding all of your devices except for the watch you can wear through checkpoints. By packing your phone away in your bags, you could streamline your experience without losing your mobile connection. Another example would be wearing your watch for a run without also carrying your phone. With mobile updates and GPS, you could track your run and not miss any urgent calls or messages.
Other silicon improvements Apple could make in future watch hardware include a faster and more efficient Application Processor. The current S1 package includes a 28nm variant of an A5-like chip, running at about half the clock rate that chip ran at when it was used to power iPhone 4s. Its graphics hardware is roughly equivalent to that used in iPhone 4.
Not only are today's Ax chips many times faster, but they've also grown more battery efficient. One of the primary improvements in the move from A7 to A8, for example, was a big drop in power consumption. With most of the other costs of Apple Watch already paid off in a design that's proven to sell, Apple can now aggressively scale down its superior Ax chips for use in the next Apple Watch, resulting in much faster apps, longer battery life and new capabilities, including faster interpretation of Siri commands.
Integrating watchOS 3 with iOS and Macs
Other initiatives Apple is likely to pursue in watchOS 3 include new native apps from Apple that extend its features to better integrate with the company's other products. That could include support for Apple's iCloud-synced Notes and Voice Memos, allowing users to quickly capture ideas with their watch. There could also be expanded access to iCloud-synced Reminders, allowing users to view and check off to-do items.
Apple could also add Digital Touch support across its other platforms, enabling Apple Watch users to send animated sketches, taps or send their heartbeat to other users without a watch.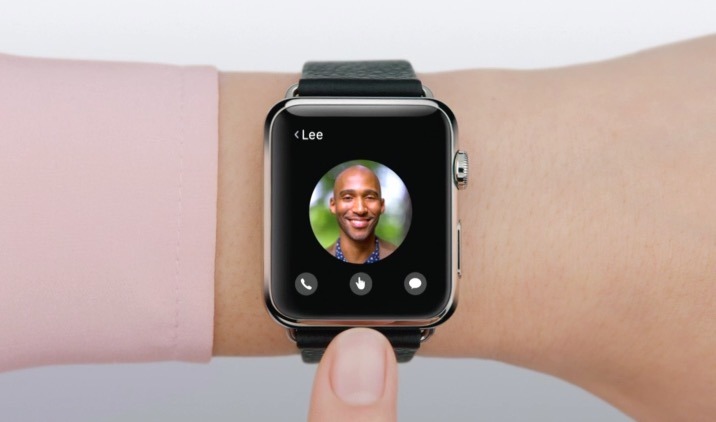 More importantly, it seems like Apple should add (perhaps optionally) an identifying notice to messages so that recipients know it came from a watch. Frequently, the short responses Apple Watch offers to make on your behalf seem too curt when sent to someone on a phone.
Even if Apple simply appended an Apple Watch emoji to the message, it would signal to the other end that they were getting a short reply originating on a watch, not just a brusque one word response implying disinterest or rudeness.
When iPhone first appeared, it replied to emails with an appended "sent from iPhone," which not only advertised iPhone, but also notified the recipient that they were getting a response from a phone, subtly explaining why the response might be brief and lack the additional flourish one might add if sending emails from a desktop computer.
A similar notification from Apple Watch would serve the same purpose, and might make users feel more comfortable with sending a short reply from their watch rather than resorting to pull out their phone to tap a more involved response to avoid sounding short.
Enhancing watchOS 3 home screen navigation
Apple seems to have shoehorned two very different designs together for Apple Watch: one being an app platform like iOS, and the other being a classic watch face with Complications. There's a navigational quandary about whether the watch face or the home screen is the actual default landing spot. Unlike iOS, there's no immediate way to move from the home screen to Glances or Notifications (because swiping on the home screen just moves app icons around).
Tapping the Digital Crown bounces between home and the watch face, but when on the home screen of icons, there's no way to flick back to the watch face; using Force Touch currently does nothing.
The obvious solution would be to let users Force Touch on the home screen of apps for a moment to return to the watch face, or Force Touch and then flick up or down to bring up Glances or Notifications. This would better coordinate the navigation between the device's watch identity and its alter ego as a home screen of apps— which currently is only moderately useful, given that the watch is so slow at launching apps.
Apple could also add Complication shortcuts enabling its custom watch faces to directly launch a desired app or feature. With a complication for Siri, Apple Pay, or any other given app, users could jump right to one of their favorite features without thinking about how to navigate the side button or the overwhelming cluster of app icons presented on the home screen.
Many users have expressed an interest in custom watch faces. At a minimum, it would be nice to be able to add more Complications to some of the stock faces, such as your own Live Photo or the Motion, Solar, Time-lapse and other face options that lack support for Complications.
Gamify fitness with social networking using Game Center
Apple Watch expanded upon the pedometer Health data iPhone already collects, adding heart rate monitoring and motion activity tracking. It reports three types of user activity with intuitive circles, encouraging the wearer to remain active throughout the day, get regular exercise and burn a specific calorie goal. The circles close as you reach your objectives, making it feel like a game.
However, so far Apple has missed a huge opportunity that's hard to explain. After spending the last five years encouraging developers to take full advantage of Game Center, its gaming social network released back in 2010, Apple has yet to tie Activity circles into it, enabling friends to compete and encourage each other to maintain activity goals. After spending the last five years encouraging developers to take full advantage of Game Center, its gaming social network released back in 2010, Apple has yet to tie Activity circles into it
The Activity app on Apple Watch also makes no effort to track where you run, as many other fitness apps do, resulting in a sharable run map. This currently might require you to run with your iPhone (as the current watch design lacks GPS), but its also possible that Apple could use compass, accelerometer and other motion data to plot out your run, once it knows your starting point.
Apple Watch introduced a series of virtual medals that reward you once you get started, and with every new goal achieved. Achievements are also a key feature of Game Center, but Apple hasn't linked the two together yet. This seems like a really odd omission.
Competitive social workout tracking is one of the attractions of Fitbit, a key competitor to Apple Watch in the area of fitness tracking. Apple literally has all the pieces but just hasn't fit them together yet. Hopefully this will happen with the release of watchOS 3.
Playing up the social aspect of activity tracking in Game Center would not only work for the Activity app, but also could play into Care Kit, or even Research Kit to encourage a group of patients to support each other, to stay on their treatment plan, or to regularly perform procedures related to a clinical trial. And remote users could be Auto-Matched to others in Game Center undergoing the same types of treatment, enabling a support network among individuals who live far away from each other.
Apple has frequently appeared hesitant (in some cases) to muscle into the territory currently occupied by third party solutions. But because Apple Watch is just getting started, it really needs strong leadership from Apple on building excellent apps that take full advantage of its capabilities. If Apple can really take the lead in creating strong gaming examples on Apple Watch, it will not only popularize the product, but also give other developers a solid model to follow.
Better mobile Maps
Maps on Apple Watch work really well as long as the bandwidth is there to quickly update map data. Navigation is particularly useful when driving, providing silently unobtrusive Taptic Engine feedback with minimal screen distraction, meaning you don't necessarily have to have a synthetic voice calling out your next turn over the top of your music.
An improvement to hands free operation would be useful when using directions while riding a bike, as its really hard to touch the screen when you have both hands on a pair of handlebars. This could be solved with arm gestures that let you perform simple swipe and tap operations with wrist instead.
Another feature Apple Watch Maps could implement is in correcting or adding the location of businesses and other points of presence. Apple's Maps data from Yelp and other sources frequently locate businesses, bus stops or other locations incorrectly. By letting users submit the correct location with a simple "I'm here" button, Apple could crowdsource a lot of corrections to its Maps database, and keep up with changes as they occur.
If future Apple Watch hardware incorporated a barometer (as all iPhone 6 models do), Apple could also automatically deduce the locations of elevators, escalators and stairs, further enhancing indoor mapping automatically similar to how the company reports traffic conditions. It could, of course, already do this from iPhone 6 user data, if it started making indoor mapping a strategic priority, offering accurate directions around malls, stadiums, airports, train stations, hospitals, universities and other large indoor spaces that can be hard to navigate.
A better Home
Apple's HomeKit framework for securely managing lights, fans, doors, security systems, climate control and other "Internet of Things" sensors is just getting off the ground, but it lacks a first party Home app from Apple to act as a solid dashboard for the configurations it manages. In addition to putting Home on your Mac and iOS devices, a Home app for watchOS could optimize the experience of managing various controls and sensors in a single, uniform interface.
If Apple really wants HomeKit to take off, it should also be investing in— and providing guidance for— aspiring startups with great ideas, just as we earlier outlined for iOS app developers in the App Store. It should also be watching trends as they develop— which it appears to be doing in its new retail partnership with DJI related to drones. Below, researcher Mark Ven of PVD+ controls a drone using Apple Watch, via hand gestures.
Rather than only focusing on MFi licensing revenue, Apple should also take some risks in investing in new sensor, switch, controller and motor developers and help them to rapidly get off the ground by providing access to volume component deals, which would in turn further drive down the cost of building new devices, making lower end prices attainable and driving broader adoption.
Investing venture capital into HomeKit startups could also be a lucrative way for Apple to participate in the industry on a scale smaller than its typical mass market platform products, while at the same time bolstering IoT development tied to its own platforms.