Apple pulls iOS 9.3.2 for 9.7" iPad Pro after update errors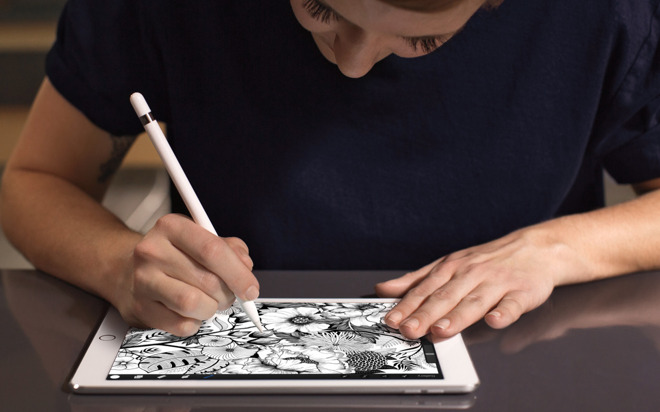 AppleInsider may earn an affiliate commission on purchases made through links on our site.
Following reports of broken updates, Apple has pulled the iOS 9.3.2 update for the latest-generation 9.7-inch iPad Pro, promising that a fix is in the works.
Owners of the new, smaller iPad Pro can no longer download the iOS 9.3.2 update from Apple. The issues do not affect other devices, like the 12.9-inch iPad Pro or iPhone models, and the iOS 9.3.2 update remains available for all other models.
Reports first began to surface earlier this week that the iOS 9.3.2 update was "bricking" some 9.7-inch iPad Pro models. It's unclear what caused the issues, as many users were able to successfully install the update without any problems.
Upon attempting to install the update, affected iPad Pro units displayed an "Error 56" message, which Apple identifies as a generic hardware effort. Early reports suggested there was no immediate workaround other than taking the tablet to an Apple Store for help or a replacement.
After pulling the update on Friday, Apple issued a statement to iMore stating it is working on a fix for the bug, which it claims affected "a small number of iPad units." The company pledged to deliver a new update "as quickly as possible."
iOS 9.3.2 launched on Monday, most notably restoring the ability to use Night Shift while in Low Power Mode. It also squashed a bug that caused sound quality issues when taking a call over a Bluetooth headset.
Apple also said iOS 9.3.2 fixes an issue where looking up dictionary definitions could fail, and it addresses a bug that prevented typing email addresses when using the Japanese Kana keyboard in Mail and Messages. The update also fixes an issue for VoiceOver users using Alex voice, where the device switches to a different voice to announce punctuation or paces.
Finally, Apple also said that iOS 9.3.2 fixes an issue that prevented MDM servers from installing Custom B2B apps.