How to watch this week's NBA and NHL finals on your iPhone
AppleInsider is supported by its audience and may earn commission as an Amazon Associate and affiliate partner on qualifying purchases. These affiliate partnerships do not influence our editorial content.
It's championship season for both hockey and basketball — the NHL Stanley Cup Final kicks off Monday night, while the NBA Finals matchup will be set after game seven of the Western Conference Finals. Here's how to watch all of this week's action on the go with your iPhone.
Before the NBA Finals tip off, the west must be decided
The 2016 NBA Finals begin this Thursday, June 2, with the Cleveland Cavaliers having already punched their ticket as winners of the Eastern Conference. Their opponent, however, must still be decided Monday night, when the Oklahoma City Thunder take on the Golden State Warriors at 9 p.m. Eastern.
For tonight's series-deciding game seven, U.S. cable subscribers can turn to the official TNT app for streaming. If you're a cord cutter, you're out of luck with this route — TNT requires users to login with their cable provider to access the live network stream.
While it isn't the broadcast feed, live footage from games that air on TNT can also be viewed through a second-screen experience called TNT Overtime. There, users can view "enhanced coverage" of the NBA on TNT.
And if you're cable-free, Sling TV subscriptions do include live streaming access to TNT.
Once the NBA Finals begin on Thursday, coverage switches over to ABC, where there are a few options to watch. For cable subscribers, the easiest method is through the Watch ESPN app. Another option is the Watch ABC app, though live streams are also available in select markets with participating TV providers.
Both Watch ESPN and Watch ABC support AirPlay and Chromecast, giving users the ability to stream from their iPhone to an HDTV.
All seven (if necessary) NBA Finals games will air on ABC. Start times are yet to be determined. The full schedule is as follows:
Game 1: Thursday, June 2
Game 2: Sunday, June 5
Game 3: Wednesday, June 8
Game 4: Friday, June 10
Game 5: Monday, June 13
Game 6: Thursday, June 16
Game 7: Sunday, June 19
San Jose seeks first Stanley Cup, Sidney Crosby pursues second with Pens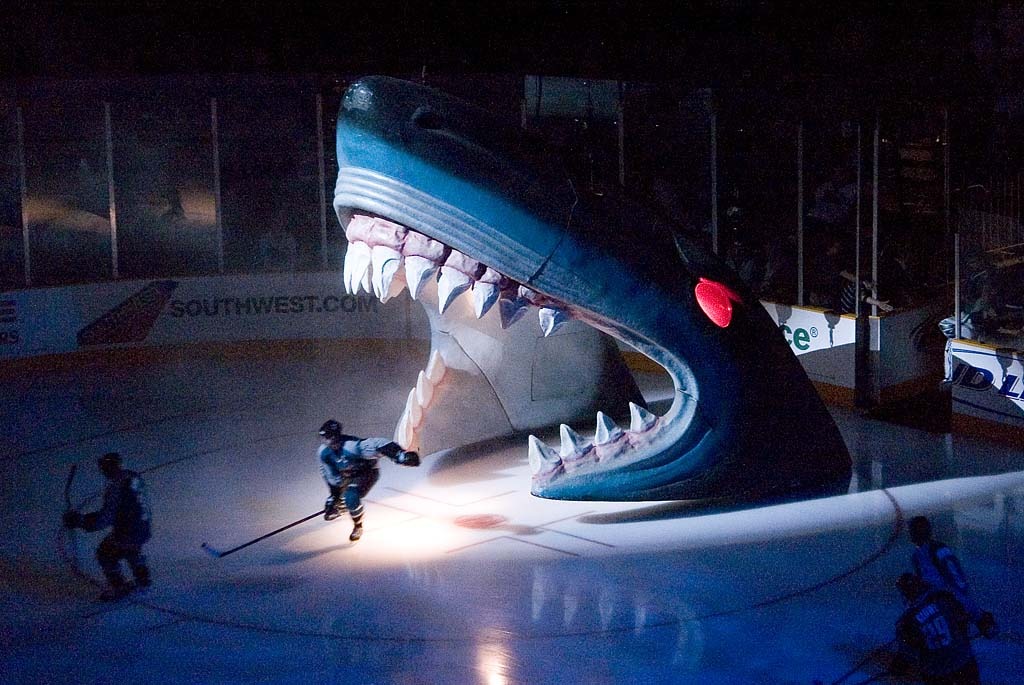 The NHL's championship matchup is already set, and the puck will drop in game one in pursuit of Lord Stanley's Cup Monday night at 8 p.m. Eastern. In the U.S., NBC and NBC Sports Network are the exclusive homes of the 2016 Stanley Cup Final, while Canadian viewers can watch on CBC.
The San Jose Sharks have made it to the Stanley Cup Final for the first time in the team's 25-year history. They look to achieve their first-ever title against the red-hot Pittsburgh Penguins, who have three Stanley Cup wins in franchise history, and are returning to the final for the first time since 2009.
For Americans, all of the action can be streamed live through the official NBC Sports Live Extra app. As is par for the course, users must log in through an approved cable provider, meaning a traditional cable subscription is necessary for streaming.
In Canada, cable subscribers can access free streams via the official CBC Sports app. Paid streaming options for cord cutters in the Great White North are also available through Rogers GameCentre Live.
Internationally, the NHL also offers a subscription service for viewing Stanley Cup Final games. However, blackout restrictions may apply to games that appear on an NHL partner network in some viewing areas.
The full slate of seven (if necessary) games for the Stanley Cup all begin at 8 p.m. Eastern. The schedule is as follows:
Game 1 (at Pittsburgh): Monday, May 30
Game 2 (at Pittsburgh): Wednesday, June 1
Game 3 (at San Jose): Saturday, June 4
Game 4 (at San Jose): Monday, June 6
Game 5: (at Pittsburgh): Thursday, June 9
Game 6: (at San Jose): Sunday, June 12
Game 7 (at Pittsburgh): Wednesday, June 15