AT&T to lean on 'iPhone 7' promotions to temper subscriber decline, analyst says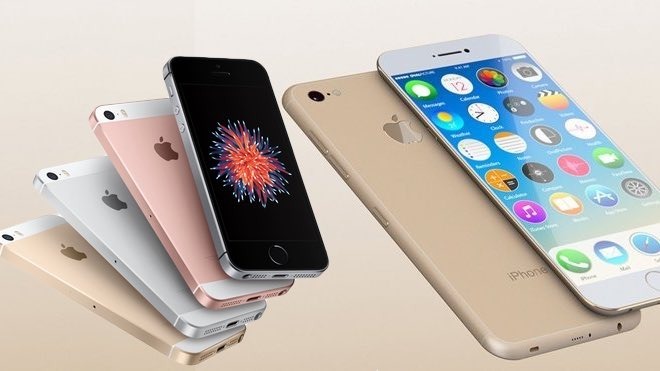 AT&T is looking to iPhone to protect its postpaid mobile subscriber base from incursions made by carriers and "Un-carriers" alike, a strategy expected to result in attractive "iPhone 7" promotions later this year, according to investment bank Nomura Securities.
With traditionally thin margins on handset sales, a strong "iPhone 7" launch is unlikely to be a significant revenue driver for AT&T, but it could put a positive spin on postpaid customer stability in the fourth quarter, Nomura analyst Jeffrey Kvaal said in a note shared with AppleInsider. AT&T is looking to alleviate declining net subscriber additions after 363,000 postpaid subscribers left the network in quarter one (PDF link).
Along with DirecTV and Sunday Ticket, AT&T will promote the expected next-generation iPhone in an effort to "defend a slightly lower tier slice of its mobile sub base," Kvaal said.
Nomura forecasts AT&T iPhone upgrades to hit 7 to 8 percent in the second half of 2016, up from 5 percent in three month period ending in March. About 72 percent of AT&T's postpaid customers are on the company's Mobile Share Value plans, which require a steady diet of upgrades. Kvaal's predictions for "iPhone 7" fall about 3 percent short of gains realized with 2014's iPhone 6 release, which pushed AT&T upgrade levels above 10 percent.
The wireless carrier's second half push is expected to net about 1.01 million postpaid additions, delivering stability after a string of quarters that saw it lose more ports to T-Mobile than it secured. During the third quarter of last year, AT&T gained one T-Mobile customer for every two it lost.
T-Mobile has given all three of its rivals a run when it comes to selling Apple products and services. Last December, the self-styled "Un-carrier" offered existing AT&T customers 128GB iPhone 6s handsets for the price of the 16GB model as an incentive to switch over. Before that, it announced that customers who bought iPhone 6 could immediately upgrade to the iPhone 6s when it released a few months later.
Apple is expected to follow its usual launch cycle and release a refreshed iPhone this fall. Current rumors suggest the next-gen handset will come with enhanced cameras — a dual-lens setup for the 5.5-inch Plus model — and other updated internals, but should otherwise be aesthetically similar to iPhone 6 and iPhone 6s. The most recent rumblings claim Apple plans to offer a new 256GB storage tier, twice that of current top-end models.