Apple begins hiring for 'several' Mexican Apple Stores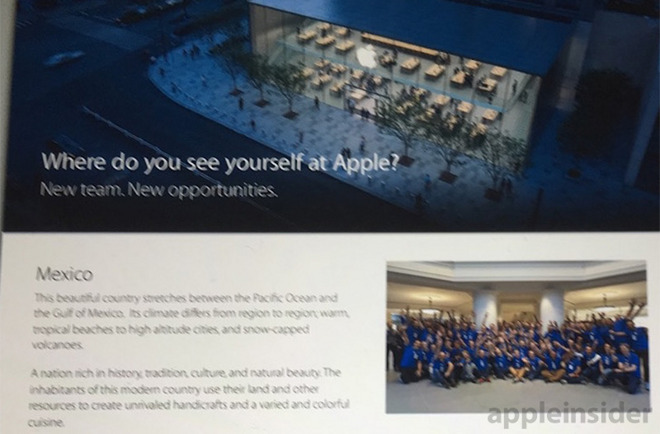 Apple is ramping up hiring for "several" stores in Mexico, despite having yet to launch its first one in the country, according to job listings shared on Tuesday.
At the time, Sopitas indicated that more shops are planned for Guadalajara and Monterrey. AppleInsider learned that Apple is hoping to build a second Mexico City store as a standalone location in a luxury shopping district, one that could be a flagship like Apple's recently-opened Union Square shop in San Francisco.
The Santa Fe Mall store is still unopened, and it's not clear when any of the other locations might arrive. Apple typically doesn't begin hiring until stores are several months out, which could mean that one or more outlets will be ready by the end of 2016, or possibly early 2017.
Apple is rumored to be preparing a bigger push into Latin America in general, with stores coming not just to Mexico but Argentina, Chile, and Peru. The company's only retail presence there so far is in Brazil.