Shipping delays continue to dog Apple's 4" iPhone SE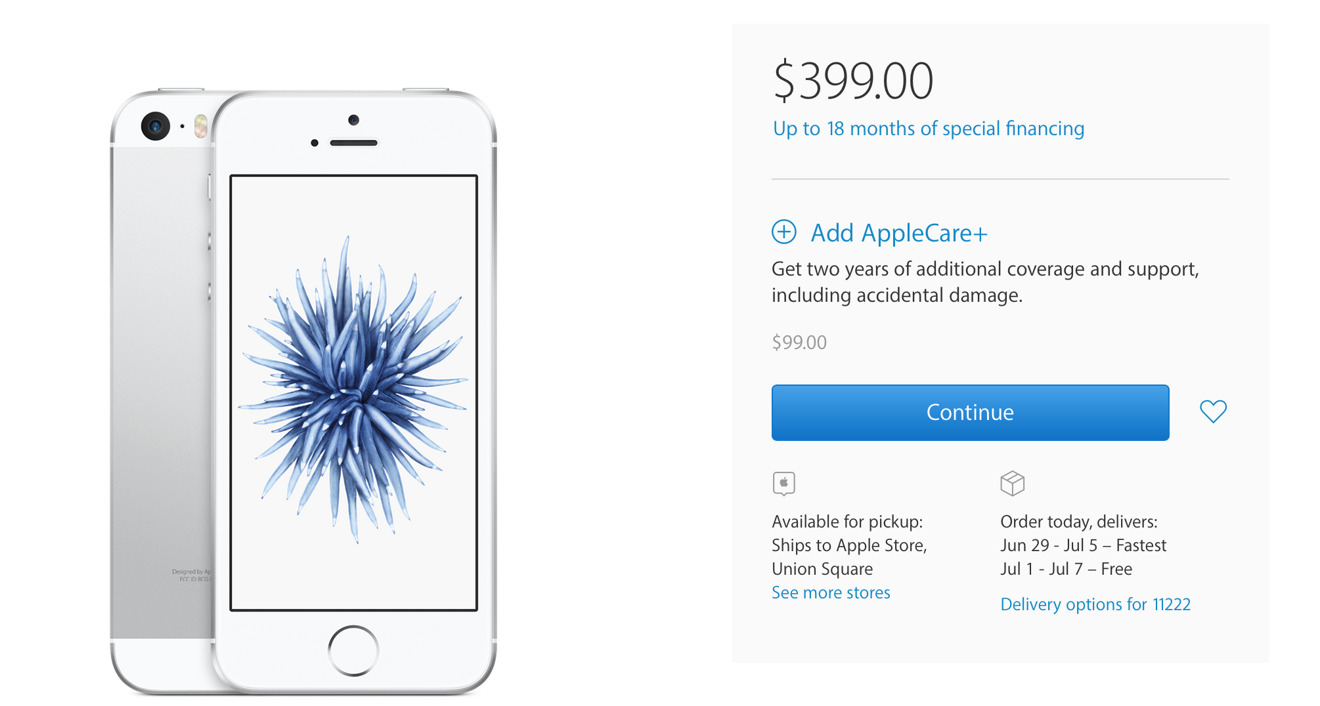 Two and a half months after the launch of the Apple iPhone SE, the company still hasn't caught up with demand — a somewhat surprising issue for Chief Executive Tim Cook, whose noted strengths are in logistics and operations.
As of this week's annual Worldwide Developers Conference, U.S. Apple retail stores are still reporting two-plus-week wait times for new orders of the 4-inch iPhone SE. The handset launched in late March and supply has been constrained ever since.
In April, rumblings from Apple's supply chain claimed that Apple had increased orders for the iPhone SE, planning to build more than 5 million units in the quarter to keep up with demand. Those efforts, if accurate, don't appear to have paid off yet, with demand continuing to outstrip supply into the summer.
Consumer interest in the iPhone SE also remains greater than supply overseas, where customers also face similar wait times.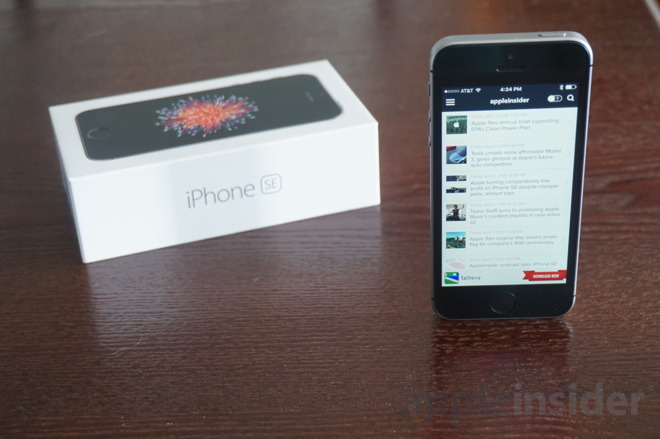 Apple's apparent inability to satisfy iPhone SE demand contrasts with the company's preparation for the launch of the Apple Watch last year, when shipping times had drastically improved just a few months after launch. While estimated deliveries were advertised at four-to-six weeks after the April 2015 launch, shipment waits had decreased to under a week by early June.
Earlier this year, Apple said iPhone SE demand is being driven by iPhone users who prefer smaller form factors, as well as switchers from other brands. Aggressive pricing is also driving sales with a $399 starting price for 16 gigabytes representing the lowest entry point for a new iPhone ever.
"We're thrilled with the response that we've seen on it," Cook said of the iPhone SE during his company's quarterly results conference call in April . "It's clear there's a demand there that's much beyond what we thought, which is why we have the constraint that we have."