Apple douses rumor of impending iMessage release for Android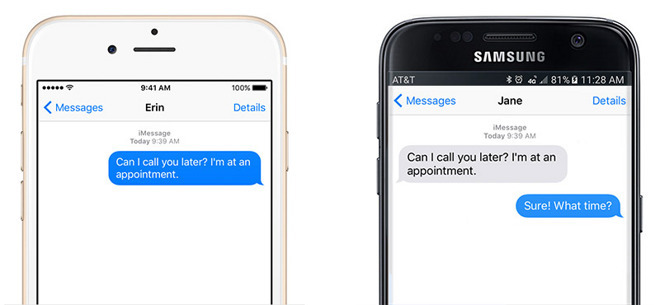 Apple recently poured cold water on rumors claiming iMessage would see introduction on Google's Android platform, potentially at this week's Worldwide Developers Conference, saying the messaging service is worth more as an exclusive first-party feature.
Citing an unnamed senior Apple executive, Re/code's Walt Mossberg reports the company has no intention of expanding iMessage or the Messages app beyond its own ecosystem, at least not anytime soon.
Apple said an expansion of services is not necessary because its user base of one billion active devices is large enough to support ongoing studies into artificial intelligence, a relatively new area of focus for the company.
During Monday's WWDC keynote, SVP of Software Engineering Craig Federighi revealed work on a method of gathering data from users without infringing on their privacy. Called differential privacy, the method uses hashing, subsampling and noise injection to gain insight into mass trends, but keep individual user data anonymized. Federighi said the information gleaned from the process might be applied to QuickType recommendations, for example.
The unnamed executive also said keeping iMessage an Apple exclusive helps boost sales of supporting devices, which in turn promotes platform stickiness. As Mossberg noted, Apple has seen great success in marketing proprietary hardware and software integrations competitors are unable to match. With the exception of revenue generating services like iTunes and Apple Music, releasing a product like Messages for Android could undermine those efforts.
Perhaps wishful thinking on the part of have-nots, Apple has for years been rumored to launch iMessage services on non-Apple operating systems. Speculation of an impending release for Android resurfaced earlier this month ahead of WWDC.