Inside iOS 10: With Game Center app gone, invites are managed by Messages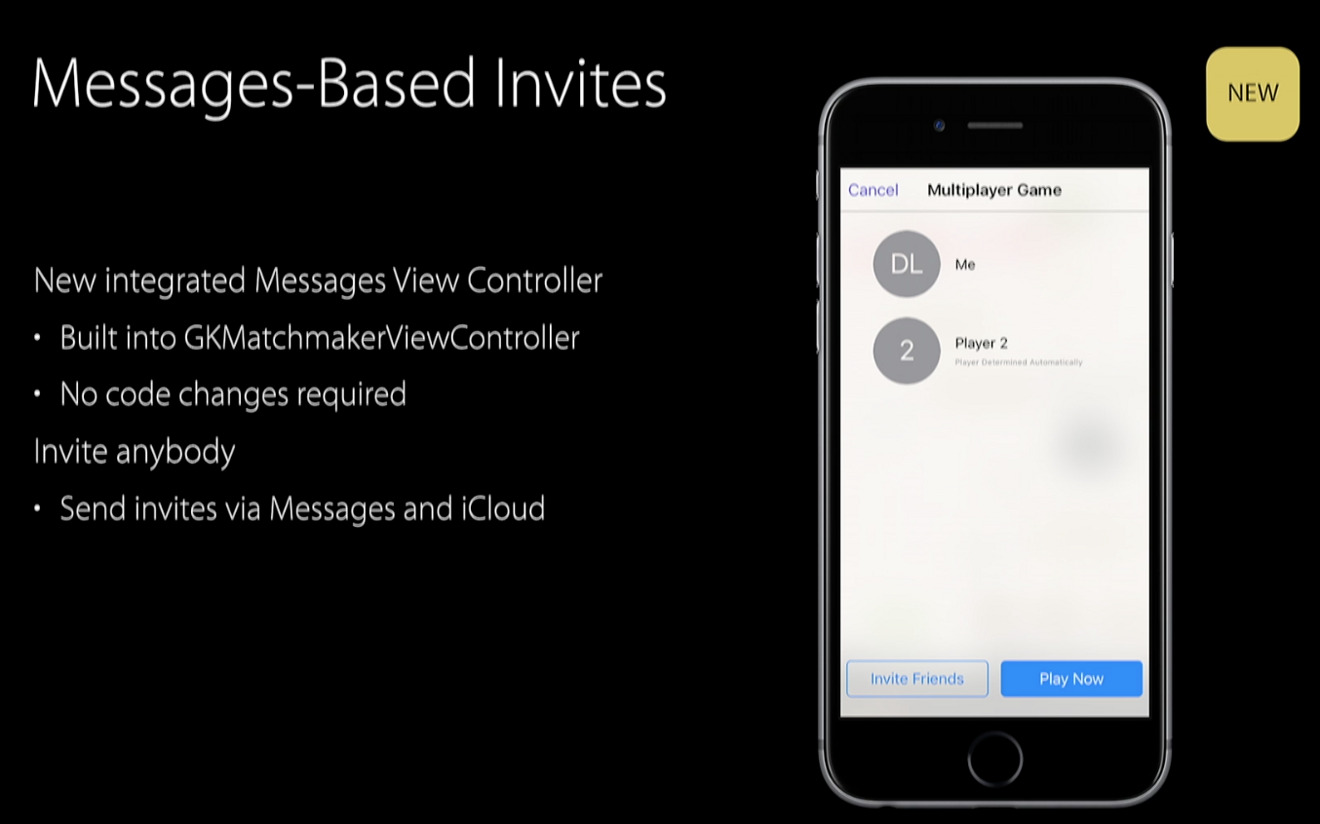 With the release of iOS 10, Apple's Game Center service no longer has its own dedicated application. Instead, actions like adding friends or inviting them to a game are handled by individual games themselves, routed through Apple's expanded Messages app.
With iOS 10 now available, games on the App Store have access to new tools for inviting friends to multiplayer games via the Messages app.
Titles that already use existing Game Center invitation APIs don't need to make any code changes for iOS 10. Messages-based invites are set to automatically replace the old method of inviting friends to play, and anyone can be invited via the Messages app and iCloud.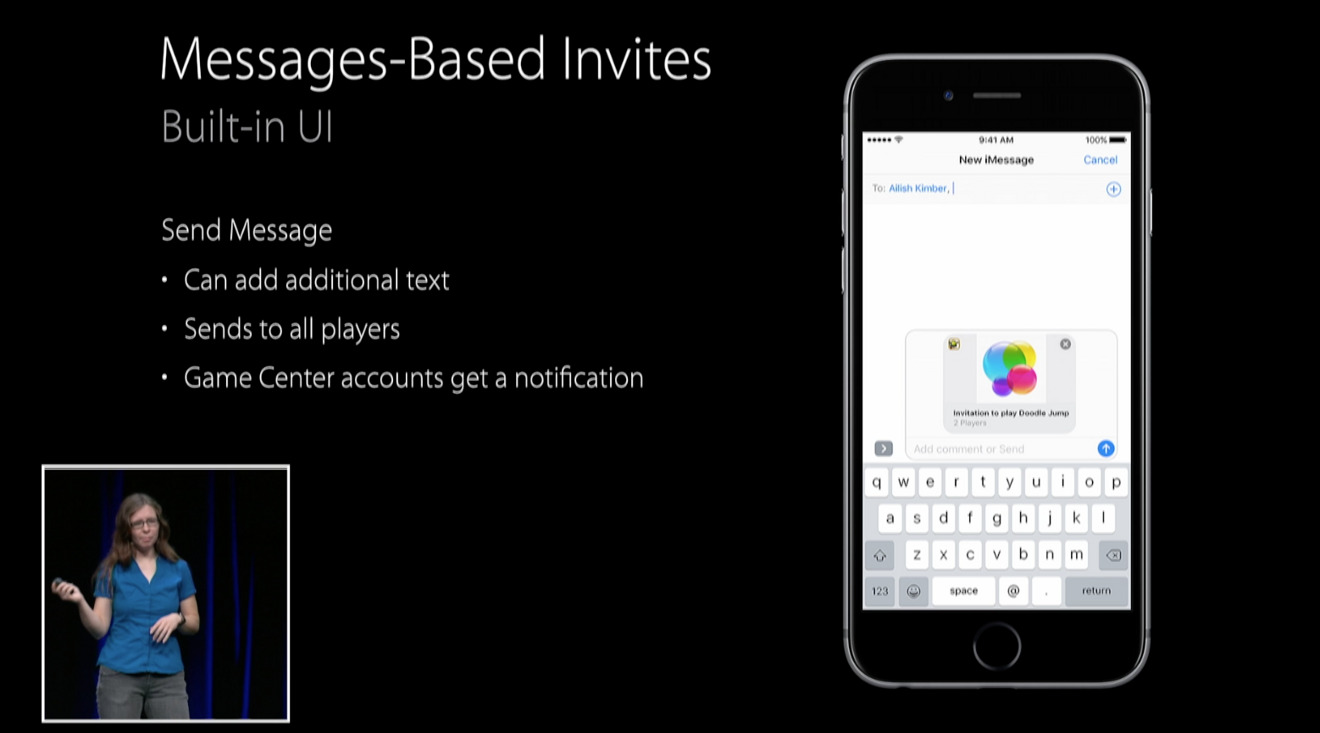 For example, a player sending an invite to play the popular title "Doodle Jump" will provide a "rich link" attachment in an iMessage to another iPhone user, with the option to add additional text to the message.
Invitations can be sent to players saved in a user's contacts, recent players who were seen online, or nearby players on a local network playing the same title. Players with legacy Game Center accounts will also receive notifications from Messages-based invites.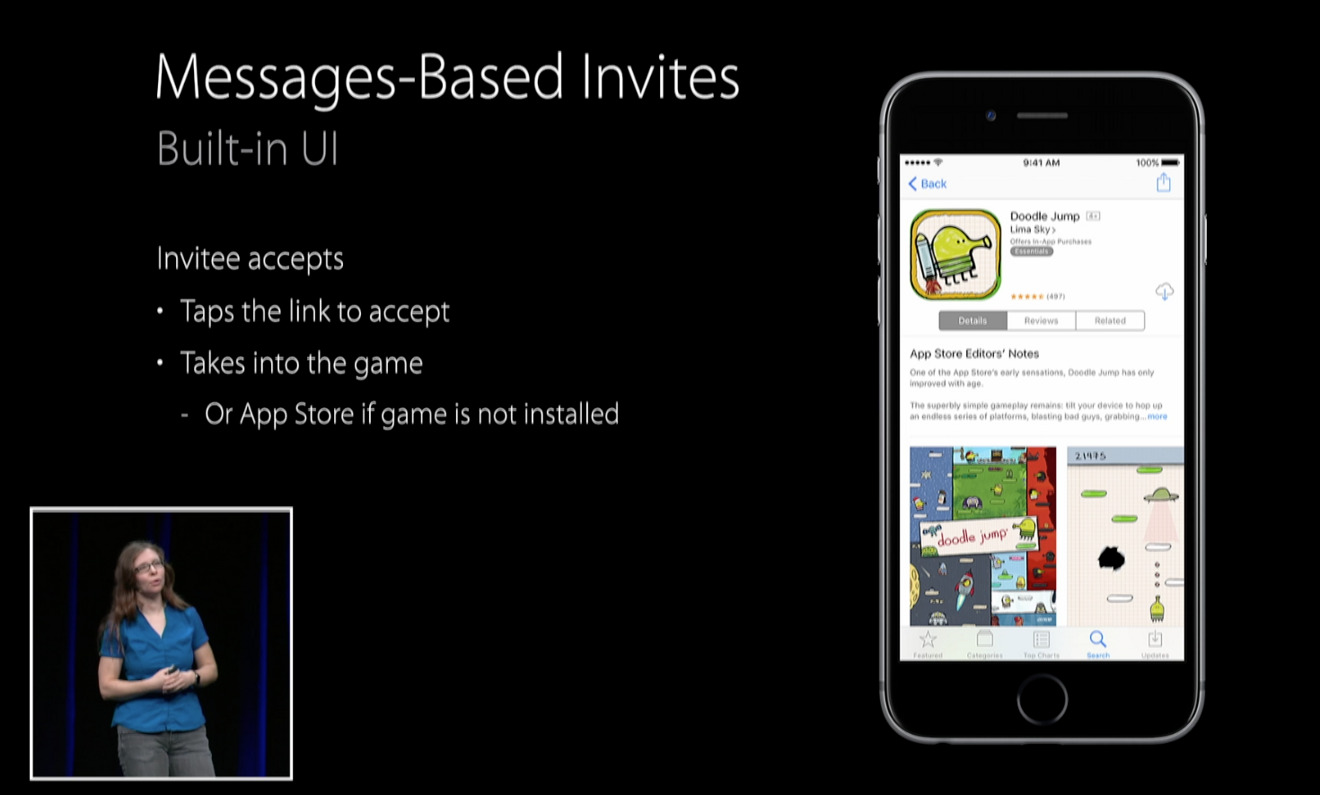 For users on iOS 10, once a Game Center invitation has been received in Messages, tapping on a rich link will take the user directly into the game. If they do not have that particular title installed, the link will instead open the game's listing on the iOS App Store.
In addition to new ways of inviting players, Game Center has also added support for Apple Watch and watchOS 3.
Game Center management within apps has allowed Apple to get rid of the dedicated Game Center app starting with iOS 10. The multiplayer gaming network has had its own standalone app on iPhone and iPad since 2010.
Editor's note: This article was originally published in June following Apple's announcement of iOS 10 at WWDC 2016. It has been updated and republished to coincide with the mobile operating system's public release. For more on iOS 10, see AppleInsider's ongoing Inside iOS 10 series.