Cirrus Logic unveils Apple-authorized Lightning headphone development kit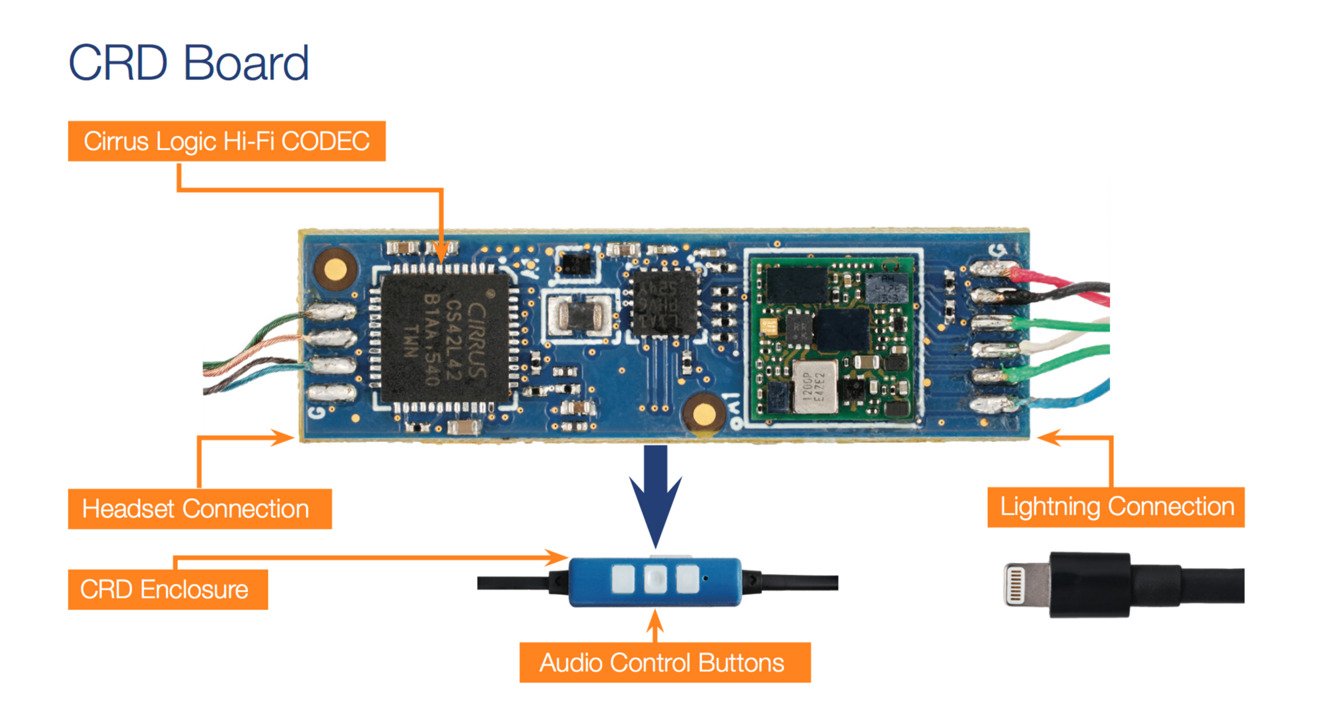 With rumors strongly suggesting Apple's next-generation iPhone will lack a traditional headphone jack, supplier Cirrus Logic this week announced the release of a new development kit that will enable companies to make Made for iPhone-certified Lightning headphones.
The new development kit by the AV-focused semiconductor designer aims to allow quick transition away from the legacy 3.5-millimeter headphone jack toward Apple's digital Lightning connector. Using the kit, manufacturers will have an easier path to migrating existing products to deliver audio over Lightning.
The Cirrus Logic MFi Headset Development Kit can be adapted to any form factor, including earbuds and over-the-ear designs.
The new reference design from the company uses the new Cirrus Logic CS42L42 assembly, which contains a 114-decibel headphone digital to analog converter that can deliver up to 35 milliwatts. It also has a 114-dB analog to digital converter with a low noise microphone bias generator and sidetone mixing for phone calls made through a headset utilizing the circuit.
Included in the package from the company are code samples, an example iOS application, and two reference design boards.
One board design is intended for implementation in consumer goods and is about the size of a USB flash drive. The larger second board utilizes an analog headphone jack and discrete microphone port for debugging software and hardware developed with the kit.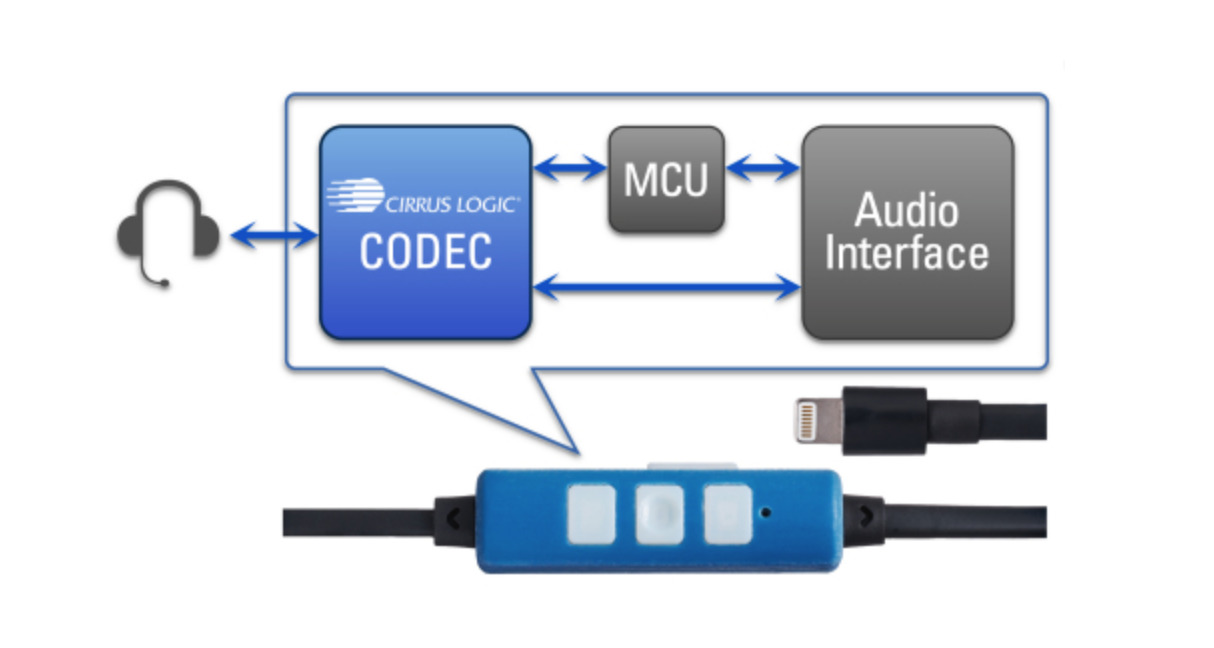 "New digital connectivity in mobile devices, including the Lightning-based interface, is creating opportunities for OEMs to innovate in product design and is accelerating the transition from analog- to digital-connected products within today's billion-unit headset and headphone market," said Carl Alberty, vice president of audio products marketing at Cirrus Logic. "Our MFi reference design provides a complete high-performance, digital-headset solution and a reference iOS application to support the rapid development of these emerging consumer products."
In the build up to the release of Apple's next iPhone, known colloquially as the "iPhone 7," leaks have routinely reiterated that the device will eschew the 3.5-millimeter headphone jack, allowing for the thinnest design yet. It's believed that Apple will offer its own Lightning-connected EarPods, and will push headphone makers to offer their own accessories with Lightning or Bluetooth compatibility.
As those rumors have built, accessory makers have responded by preparing their own Lightning headphones, as well as aftermarket adapters that allow traditional headphones to be connected to a Lightning jack.
In addition, Apple is said to be working on its own truly wireless Bluetooth earbuds to supplement the product line, which would allegedly be sold separately. It's been suggested that the accessory could feature completely separate left and right earpieces, and would sync and charge via the iPhone's Lightning connector, much like the Apple Pencil.
Apple is expected to launch its next-generation iPhone in September, its usual annual timeframe.