Apple's Cook, Maestri bullish on short- and long-term iPhone SE impact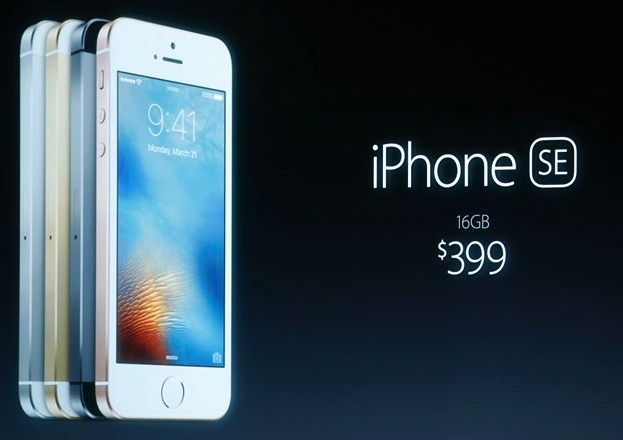 Apple's 4-inch iPhone SE is attracting switcher and new-user sales in an otherwise slow period between major iPhone releases, and supply of the sought-after model is just now catching up with demand, leaving room for future growth, according to Apple executives.
At the beginning of Tuesday's Q3 earnings call, CEO Tim Cook commented on trends with the primary purchasers of the SE.
"Our initial sales data tells us the the iPhone SE is popular in both developed and emerging markets," said Cook, adding that "the percentage of iPhone SE sales going to customers who are new to iPhone is greater than we've seen in the first weeks of availability for other iPhones launched in the last several years."
"We had a very successful global launch of iPhone SE and demand outstripped supply throughout the quarter," he continued. "We brought on additional capacity and we are able to achieve supply [and] demand balance as we enter the September quarter."
Apple's supply issues with the phone have not yet been solved. AppleInsider spoke with corporate store managers for AT&T and T-Mobile, who both said that the SE is exceeding their expectations. One manager commented that they "rarely ever" have any stock of the 64GB model on hand for more than a few hours after arrival, with quantities in line with other models of the iPhone or new Samsung Galaxy-series devices. Similarly-sized deliveries of the 16GB model last less than a day.
Stock levels at AT&T's online store on Wednesday showed similar supply problems. An SE ordered today won't ship until August 1.
Apple CFO Luca Maestri addressed cannibalization issues on the call, dismissing any concerns about the loss of higher-end iPhone sales. "We see a higher rate of previous iPhone owners that really prefer the 4-inch form factor," he said. "We have not seen clear evidence of cannibalization from iPhone 6s or 6s Plus."
Maestri did admit that the SE dilutes the company's profit margins, but argued it was worth it for the "much bigger opportunity to bring more people into the iOS ecosystem."
The iPhone SE is similar in many respects to the last 4-inch iPhone, 2013's iPhone 5s, but adds an A9 processor, and is capable of 4K video recording. An NFC chip gives the phone full Apple Pay compatibility.
In April, Apple noted that the SE's demand at the time was primarily from iPhone users who prefer smaller form factors, in addition to switchers from other mobile phone vendors.