Supply chain sources again point to Apple's 'iPhone 7 Plus' having 3GB of RAM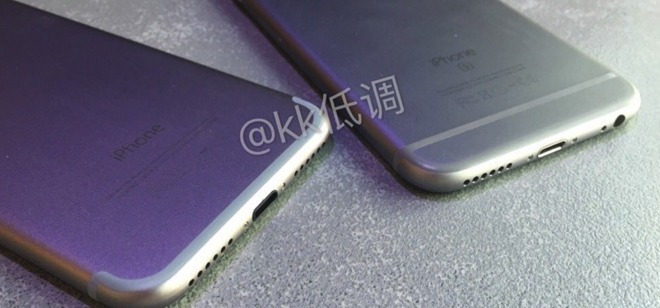 AppleInsider may earn an affiliate commission on purchases made through links on our site.
The DRAM industry is expecting to see growth in the third quarter of 2016, buoyed by supply chain sources predicting a boost in application RAM to 3 gigabytes in the forthcoming "iPhone 7," though it's still unclear whether the additional memory will only be found in the larger "Plus" model.
Unspecified supply chain sources cited by DigiTimes are expecting an increase to 3 gigabytes of RAM in the iPhone 7, versus 2 gigabytes currently. The move, if it happens, will assist the overall industry as production cuts forced by an industry-wide slowdown have resulted in a tight supply of DRAM chips, which has increased pricing across the board.
The report points to chip manufacturers Macronix International and Powertech Technology (PTI) having both increased earnings estimates based on increasing demand from unspecified smartphone manufacturers. The increases are unusual and notable in a stagnant overall RAM and mobile market.
The report echoes a similar prediction made from KGI Securities analyst Ming Cho Kuo in November 2015, though he said the 3-gigabyte boost would only be found in the larger 5.5-inch "iPhone 7 Plus" version. Wednesday's report simply mentioned the "iPhone 7."
It is not known if DigiTimes is parroting the earlier report, or has an independent source with specific details beyond just increases in earnings estimates. However, the publication has a poor track record in predicting Apple's specific future product plans, meaning the possibility of a 4.7-inch "iPhone 7" sporting 3 gigabytes of RAM should be viewed with skepticism.
Recent reports suggest that the fall 2016 iPhone 7 won't have a major exterior redesign, as there is "new technology in the pipeline" that is taking time to fully exploit. Parts and details leaked from manufacturing suggest that the design is nearly identical to that of the iPhone 6s, minus the headphone jack.
The 2015 iPad Pro 12.7-inch model is the only iOS device to exceed 2 gigabytes of RAM — it doubles that, with 4 gigabytes. The iPhone 6s, 6s plus, and the 9.7-inch iPad Pro all have 2 gigabytes of RAM.