Apple investment in Didi accelerated Uber decision to leave China, report says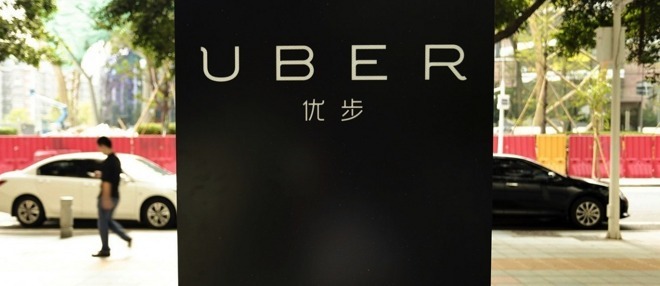 According to a report on Wednesday, Apple's huge $1 billion investment in Chinese ride-hailing company Didi Chuxing helped accelerate Uber's decision to pull out of the region, ending a years-long turf war.
It was announced earlier this week that Uber would end its bid for China, with the company agreeing to be bought out by Didi for $1 billion. Citing people familiar with the deal, Reuters reports Uber and Didi discussed a merger at least five times, with serious talks starting earlier this year, but it was Apple's investment that tipped the scales.
"The Apple investment is one of the factors that influenced the decision," said an unnamed source. "Both sides raised enormous amounts of capital. They were probably thinking this was going to escalate to nuclear warfare, which raised the question: do we really want to assure mutual destruction?"
It is well known that Uber and Didi were engaged in an escalating spending war for control over the Chinese ride-hailing market. Sticking with a strategy that worked in other markets, Uber was prepared to simply spend its rival into submission. The plan ultimately failed.
Uber China was subsidized in part by proceeds from the company's more successful markets, along with investments from regional banks and Chinese tech firm Baidu, but the regional arm was unable to compete with Didi's fundraising efforts.
Alongside Apple, Didi lined up major investments from Chinese tech giants Alibaba Group and Tencent, as well as Alibaba affiliate Ant Financial. Whereas Uber China's fundraising valued the company at roughly $8 billion, Didi reached a valuation of $28 billion with its huge June round, the report said.
Beyond sheer spending power, Didi's alliance with Apple caused Uber to rethink its position in China. With Apple, Alibaba and Tencent on Didi's side, it would be even more difficult for Uber to raise substantial funds, thus deflating the firm's effort to outspend its Chinese rival.
Interestingly, Uber CEO Travis Kalanick was scheduled to appear at Apple headquarters for a meeting the same week Apple announced its Didi investment in May. It is not known who Kalanick planned to meet.
In the end, Uber China agreed to be absorbed, a deal that gives parent company Uber Technologies a one-fifth stake in Didi while retaining its $62.5 billion valuation, according to the report. Further, with the Didi deal settled, Uber opens the door to future tie-ups with Apple.