Apple's latest iOS 10 beta enables faster text deletion with 3D Touch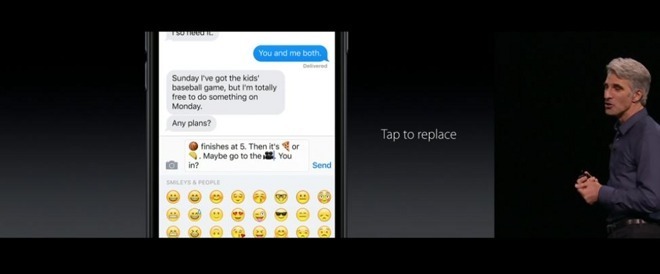 iPhone 6s owners with the latest iOS 10 beta installed can press down harder on the backspace button to delete text faster, users are reporting.
The feature even changes speed depending on how hard a user presses down, according to anecdotes on Reddit. People on a device without 3D Touch can still long-press for fast deletion, but the pressure-enabled technology appears to be more efficient in AppleInsider testing.
The biggest addition otherwise appears to be 100 new emoji, expanding options across races and genders, for instance showing female athletes in activities like cycling and weightlifting. Apple also replaced a handgun image with a water pistol, reflecting Apple's general stance against guns in Unicode.