Alleged 'iPhone 7' schematics hint at mic instead of second speaker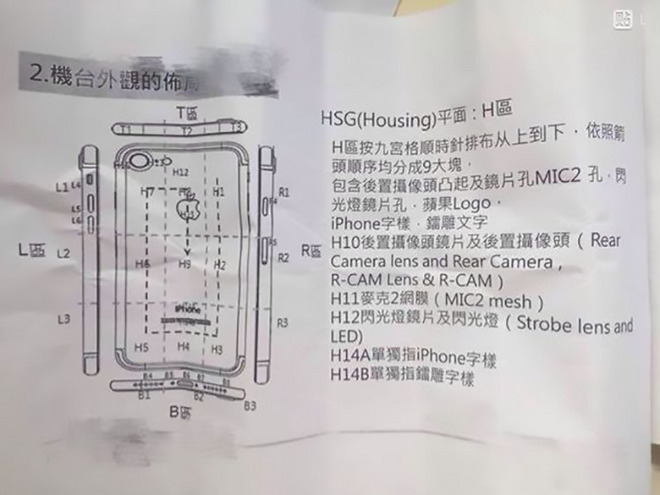 AppleInsider may earn an affiliate commission on purchases made through links on our site.
Although Apple's 4.7-inch "iPhone 7" may replace a 3.5mm headphone jack with a second speaker grill, that grill may not actually have a speaker behind it, according to leaked schematics posted on Friday.
Instead it may contain a microphone, NWE said, cautioning that its automatic translation may be inaccurate. The schematics are in Chinese, purportedly from one of Apple's assembly partners — implying Foxconn or Pegatron.
Some rumors have suggested that the "iPhone 7" could have twin speakers, like other flagship smartphones, offering a bit of compensation for losing a native 3.5mm jack.
If there is no second speaker, the grill would simply be a cosmetic touch to improve symmetry, since iPhones already use bottom-mounted microphones. Indeed the iPhone SE uses a similar false-speaker arrangement.
The schematics otherwise match recent leaks, indicating relocated antenna bands and a larger opening for the camera.
Apple is expected to ship two new iPhones next month, the other being the 5.5-inch "iPhone 7 Plus." That model should have a dual-lens camera, and/or a Smart Connector on the back.