Apple Pay support coming to Chick-fil-A restaurants this Friday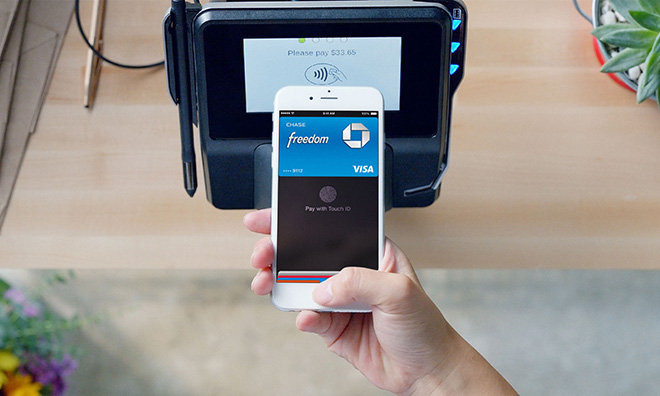 After months of waiting, chicken-loving iPhone owners will be able to check out using at Chick-fil-A locations using Apple Pay on Aug. 19, the restaurant chain announced on Wednesday.
Chick-fil-A revealed the coming NFC payments integration in a message posted to its official Twitter account, confirming in-restaurant and drive thru support of both Apple Pay and Android Pay transactions. While the company did not specify a launch market, AppleInsider has received reports of sporadic compatibility at multiple outlets, suggesting Friday's rollout could be nationwide.
Today's tweet comes more than six months after the all-things-chicken chain first announced intent to support Apple's in-house payments system at its point of sale terminals.
Chick-fil-A is the latest major retail chain to partner with Apple, joining rival poultry purveyor KFC, which flipped the switch on Apple Pay in June. Still, while Apple's payments service has enjoyed rapid adoption by U.S. banks and credit unions — 37 were added earlier today, merchant support is wanting.
During Apple's quarterly conference call for the third fiscal quarter of 2016, CEO Tim Cook touted the payments product's growth, saying Apple Pay is accepted at more than 11 million points of sale worldwide. Engagement is on the rise, too, with monthly Apple Pay users up 400 percent from the same time last year.
Launched domestically in 2014, Apple Pay is now available in nine markets including Australia, Canada, China, France, Hong Kong, Singapore, Switzerland and the UK.