Frank Ocean's Apple Music releases potentially mark beginning of end for streaming exclusives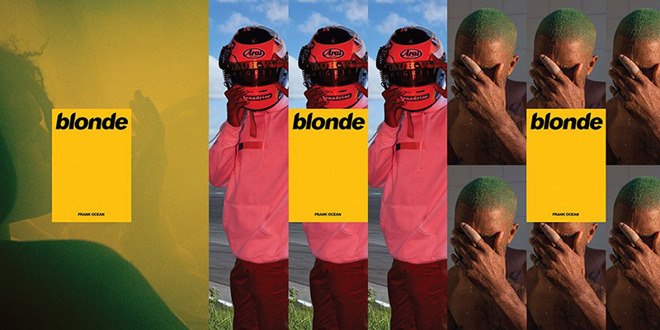 After four years out of the spotlight, Frank Ocean last week debuted not one, but two new albums on Apple Music. And while the rare double release delighted fans, it raised the ire of one of the world's biggest record labels, potentially marking the beginning of the end for streaming exclusives.
Music industry insider Bob Lefsetz, who runs an influential eponymous newsletter, on Tuesday reported that Universal Music Group Chairman and CEO Lucian Grainge sent out an email to his executives calling for an end to all future exclusives. A follow-up from Billboard suggests Grainge might have been reacting to Ocean's pair of releases over the weekend.
According to the Billboard report, Ocean fulfilled contractual obligations with record label Def Jam and its parent UMG with last Thursday's streaming visual album "Endless." A more traditional — and monetizable — 17-track album entitled "Blonde" hit Apple Music on Saturday, released under Ocean's own label Boys Don't Cry.
Def Jam reportedly shelled out some $2 million to fund "Blonde," previously thought to be called "Boys Don't Cry," though unknown parties paid that sum back to the label for rights to the recordings. The artist still had to fulfill his contract with Def Jam/UMG, however, and that's where "Endless" enters the picture. When the visual album debuted on Apple Music, some suspected it would be an accompaniment to Ocean's full-length album. Instead, the offering was an album in itself, leaving Ocean free to release — and reap the proceeds from — "Blonde" on Apple Music.
Whether or not Grainge's call for a global ban on streaming exclusives resulted from Ocean's play is unknown, as is the decision's impact on the wider music industry.
Exclusives have become common currency in the streaming game as companies like Apple and Tidal look for avenues to grow subscriber numbers. Priority access to hit albums is good for streaming providers, but whether the same can be said for artists and labels is up for debate. Billboard says many industry executives are aligned with Spotify in viewing exclusives as bad for business, citing piracy and customer segmentation as reasons for concern.
If major labels unite in solidarity against streaming exclusives, it raises the question as to what role Apple might play in the future of music. The iPhone maker can easily bankroll albums, completely cutting out the middleman distributors, but doing so would mean a dramatic shift in corporate strategy from content purveyor to content creator.
Apple dabbles in aspects of the creative process, most recently dedicating resources to collaborate on music videos with top artists. In fact, the in-house production unit is one facet of a larger initiative designed to attract chart toppers to Apple Music.
Whether big labels like Sony Music Entertainment and Warner Music Group will fall in line behind UMG remains to be seen, but Grainge has seemingly cast the first stone in what could be a messy industry struggle.