Intel Kaby Lake CPUs suitable for MacBook Pro refresh said to be in manufacturers' hands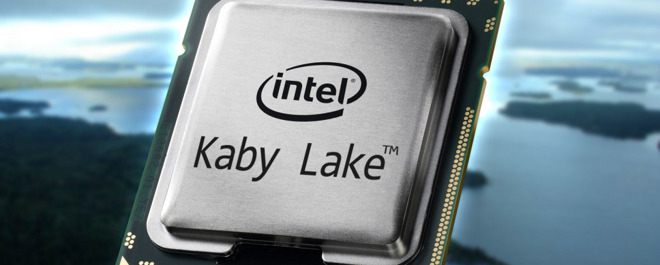 Supply chain reports sourced from laptop manufacturers claim that they are in receipt of laptop-class Kaby Lake processors earlier than expected — with the new chip possibly suitable for a MacBook Pro refresh.
The report, from Taiwanese publication DigiTimes, does not specify which processors in particular the manufacturers have on-hand, nor does it delve into specifics of the chips themselves.
Initial supply chain reports claimed that the laptop-suitable Kaby Lake processors would arrive in tandem with the desktop-class chips, by the end of 2016. However, Intel itself noted at the end of July that the first chips had been delivered to manufacturers earlier than expected because of excellent yields, so Monday's report is not likely regarding the lower-end chips.
The first batch of Windows devices using the U- and Y-series Kaby Lake processors shipped in July have just started shipping to retailers.
Kaby Lake is Intel's next step following the sixth generation Skylake. The seventh generation of the chip uses the same 14-nanometer process as Skylake, and adds native USB 3.1 Generation 2 support, bringing full 10 Gbps speeds to the protocol. Skylake and earlier processors require a discrete controller chip for the full speed, with the 2016 12-inch MacBook still being limited to 5 Gbps with inclusion of USB 3.1 Generation 1.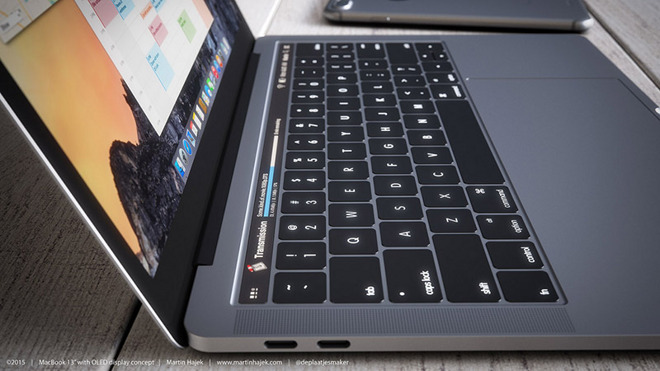 Also included in the seventh generation Kaby Lake processor is integrated support for the 40 Gbps Thunderbolt 3, which uses the same connector as USB 3.1 type C, as well as the ability to use "passive" cabling for 10 Gbps speeds. Thunderbolt 3 has sufficient bandwidth to drive a pair of 4K displays at 60Hz, and contains HDMI 2.0 and DisplayPort 1.2.
Also expected in Kaby Lake are also integrated graphics speed improvements.
Kaby Lake will ultimately have five classes of processors, with two classes for devices like the Retina MacBook and the MacBook Air; one for laptops like the MacBook Pro; and two spanning servers, high-power workstations, and desktops.
Typically, samples for computer designers like Apple are delivered a few months before full public announcement, with sufficient capacity only available for large-scale manufacture months later.
DigiTimes has a spotty track record of picking out Apple product specifics. However, the venue focuses on overall supply chain, and is generally accurate on timelines of specific part arrival to manufacturers.