Apple defends decision to ditch 3.5mm jack, says AirPods development began years ago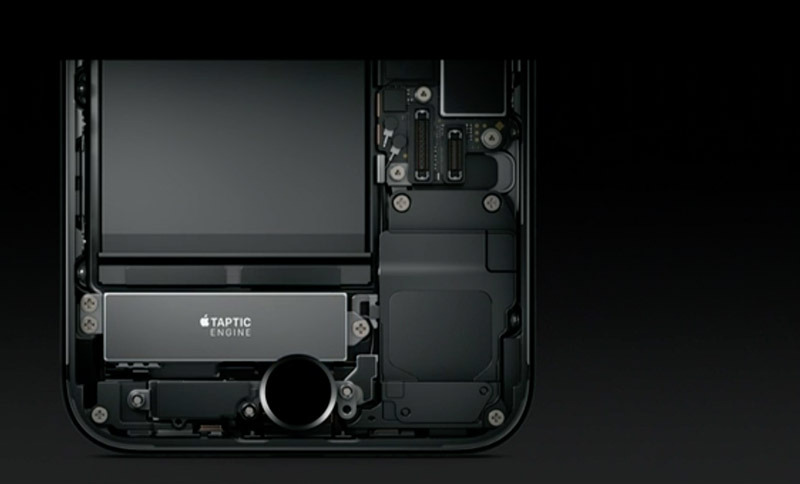 As expected, Apple did not include a 3.5mm headphone jack in its upcoming iPhone 7 and 7 Plus handsets, but company executives say the legacy port's demise has been a long time coming.
In a lengthy interview with BuzzFeed News, Apple SVP of worldwide marketing Phil Schiller and SVP of Hardware Engineering Dan Riccio explained the many benefits of ditching the 3.5mm headphone jack in this year's iPhone, chief among them being additional internal space.
"We've got this 50-year-old connector — just a hole filled with air — and it's just sitting there taking up space, really valuable space," Riccio said. "It was holding us back from a number of things we wanted to put into the iPhone. It was fighting for space with camera technologies and processors and battery life. And frankly, when there's a better, modern solution available, it's crazy to keep it around."
According to Riccio, Apple engineers played with a variety of design solutions to cram all the tech that comes with iPhone 7 into a svelte aluminum chassis. The handset's new 12-megapixel camera, or cameras in the case of iPhone 7 Plus, posed a particularly difficult challenge.
As with previous iPhones, iPhone 7 includes a small circuit board called the driver ledge, which hosts display and backlight drivers. The driver ledge previously sat near the top of iPhone, but the cameras in iPhone 7 forced a relocation that inevitably led to experimentation with the removal of the 3.5mm jack.
Deleting the jack assembly freed up space to more easily install the Taptic Engine that powers the solid state iPhone 7 home button. In addition, the extra headroom allowed Apple to pack in bigger batteries. The 4.7-inch iPhone 7 boasts a battery 14 percent larger than the iPhone 6s, while the 5.5-inch iPhone 7 Plus nets a cell 5 percent more capacious than its predecessor. In removing the jack, Apple also removed a key point of liquid ingress, permitting the company to meet the IPX7 water resistance specification, Riccio said.
While conspiracy theorists believe Apple is looking to lock customers in to the Lightning format, the company says iPhone 7 is just the first step in a quest to deliver a truly wireless device ecosystem. As part of that initiative, Apple today announced AirPods, a pair of $159 wireless headphones built to work seamlessly with other iOS and Mac products.
Apple's new W1 wireless chip lies at the heart of all AirPods earbuds. A low-power, high-efficiency chip, W1 is a bespoke Bluetooth solution slathered in what Apple calls "secret sauce."
"As you can imagine, by developing our own Bluetooth chip and controlling both ends of the pairing process there's a lot of magic we can do," said John Ternus, Apple VP of Mac, iPad, ecosystem and audio engineering. "We use a Bluetooth connection, but cover it in a lot of secret sauce."
Ternus' comments are an allusion to AirPods' simple pairing method which calls for users to simply open the included carrying case/recharger and confirm pairing on iPhone. From there, iCloud syncs the linked pair of AirPods to other owned devices for automatic audio source switching. A separate report from Re/code notes AirPods are compatible with other Bluetooth devices, but connecting the device requires manual pairing.
"These are as advanced a project as Apple Pencil," Schiller said of AirPods. "We started this project when we started the Watch project. We knew we needed a great wireless solution for audio. We said, 'What if you could design what the future of headphones should look like?' That's we asked the team to do."
For some, however, AirPods will be merely a stopgap as audio hardware manufacturers build out their own Lightning or wireless offerings. In particular, audiophiles and customers who have invested in wired headphones have expressed early dissatisfaction at Apple's decision to delete the ubiquitous legacy port. Apple is including a Lightning-to-3.5mm headphone jack adaptor in the box, though the solution is far from ideal.
As can be expected with any disruption in the consumer technology space, detractors were expressing outrage on various social media platforms just seconds after Apple confirmed iPhone 7, and assumedly all future iPhone and perhaps iPad models, would no longer support the jack.
"Remember, we've been through this many times before," Schiller said. "We got rid of parallel ports, the serial bus, floppy drives, physical keyboards on phones — do you miss the physical keyboards on your phone? ... At some point — some point soon, I think — we're all going to look back at the furor over the headphone jack and wonder what the big deal was."