Apple Pay adds support for 27 US banks and credit unions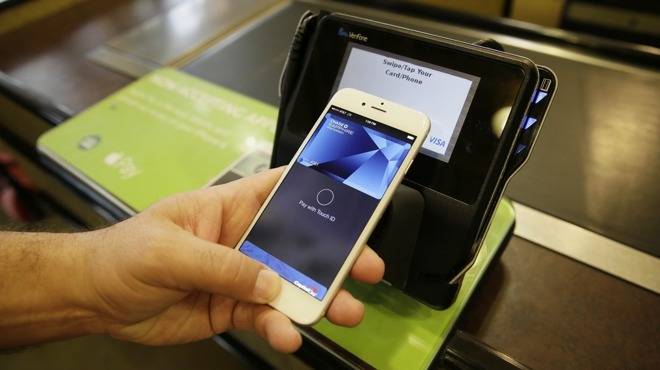 AppleInsider is supported by its audience and may earn commission as an Amazon Associate and affiliate partner on qualifying purchases. These affiliate partnerships do not influence our editorial content.
Continuing a rapid buildout of Apple Pay services, Apple this week announced a new batch of 27 U.S. banks and credit unions as participating card issuers.
Allegiance Credit Union
Anchor D Bank
Bank of the West
Bay Atlantic Federal Credit Union
BayCoast Bank
Beacon Credit Union
BNC National Bank
Citizen's Bank of Hickman
Coastway Community Bank
Community West Credit Union
CrossFirst Bank
Erie Federal Credit Union
First Farmers
First National Bank of Aspermont
First New York Federal Credit Union
Glendale Federal Credit Union
JD Bank
Lafayette Community Bank
McClain Bank
Midland National Bank
Moven
Palmetto Health Credit Union
Patterson State Bank
Pioneer Bank FSB
Southern Mass Credit Union
TAPCO Credit Union
United Community Bank (LA)
Last month was unusually active for Apple's payments services arm. In early August, Apple Pay gained compatibility with Canadian vending machines and 23 U.S. banks and credit unions. A week later Chick-fil-A announced plans to roll out support at its registers.
August also brought word of new international partnerships, with users in Hong Kong granted access to two financial institutions, while support for three services rolled out in the UK.
After a domestic launch in 2014, Apple Pay has since grown to cover markets in Australia, Canada, China, France, Hong Kong, Singapore, Switzerland and the U.K.
Most recently, a report earlier today claims Apple is looking to deliver Apple Pay to Japanese customers via the FeliCa standard, though ongoing negotiations with retailers, banks and payments processors will likely delay launch until next year.