Supply chain loading up with first 'iPhone 7' shipments, Apple Store down for event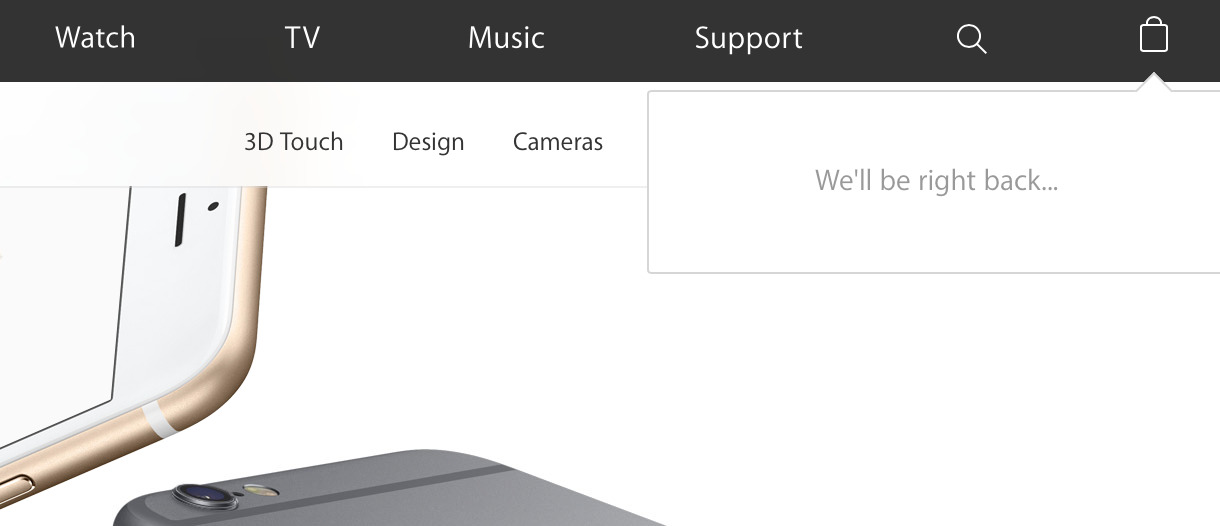 AppleInsider is supported by its audience and may earn commission as an Amazon Associate and affiliate partner on qualifying purchases. These affiliate partnerships do not influence our editorial content.
With 371,000 units of the "iPhone 7" family said to be inbound to retail establishments, Apple appears to have a good start on channel inventory for late September availability.
Apple manufacturing partner Foxconn has shipped out 371,000 "iPhone 7" family devices as of Sept. 5, according to supply chain monitor Digitimes. According to China media reports, the first retail shipments are destined for Italy, the Netherlands, the U.K., and the U.S.
Reportedly, the first batch of 84,700 phones are said to have passed through customs on Sept. 2. Apple generally ships online pre-orders to customers directly from China.
It is not clear if the customs report is outbound from China, or inbound to the U.S. Historically, container ships with large quantities of Apple products have taken between two and three weeks to transit between a Chinese port and a U.S. port.
DigiTimes has a spotty track record of picking out Apple product specifics. However, the venue focuses on the supply chain as a whole, and is generally accurate on matters such as shipments crossing customs checkpoints.
As expected, online Apple Store closed
As is normal for the day of an omnibus Apple event, the online sales portal has closed. Users that clikc on the "shopping bag" icon in the upper right hand side of the screen are greeted with a "we'll be right back" message.
Expected to be unveiled at Wednesday's event are the "iPhone 7," "iPhone 7 Plus," a new Apple Watch with GPS, and new Beats products. The iOS 10 "golden master" will likely be discussed, and become publicly available before the end of the month.
Leaked parts suggest that a refresh of the Apple Watch will contain a slightly larger battery, which could be used to offset the battery power needed for rumored GPS tracking. As with the "iPhone 7," additional waterproofing is expected as well.
New Mac hardware is not expected at Wednesday's event.
AppleInsider will be providing live coverage of the event starting at 10 a.m. Pacific, 1 p.m. Eastern.