Apple Upgrade Program participants complain of no stock, scheduling problems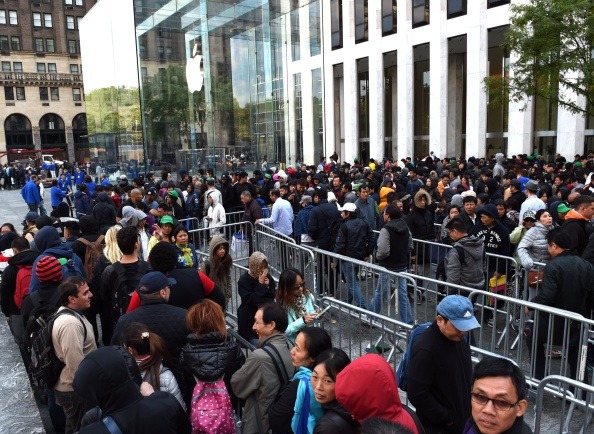 The iPhone Upgrade program is intended to give people the ability to get Apple's new phone every year, shortly after release. Problems with the pre-order process overnight are leading people to question why they signed up for the program.
The pre-order process for Apple Upgrade Program members started at the same time as the regular reservation process did, participants nearly immediately took to social media to complain that the particular model desired was unavailable.
At this point, it is unclear exactly where the problem lies, and may be more tied to consumer demand than any flaw in execution by Apple.
Unlike ordering from a carrier directly, Apple Upgrade Program members had a special portal to pre-order and set a Genius Bar appointment to make the device swap. After selecting the desired store, users were presented with carrier choices, as well as model choices.
Just a few minutes after pre-orders commenced, the problems began. Supplies appeared to be nearly immediately drained - a nearby store may have a model, but not in a needed carrier, or desired capacity.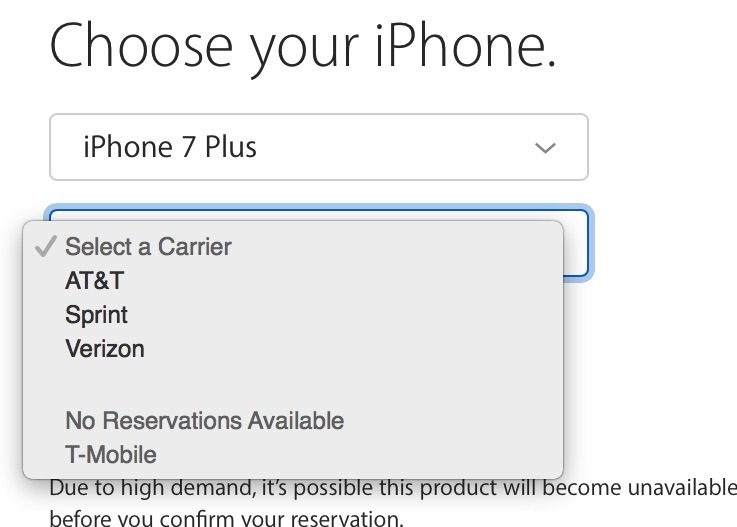 The Apple Upgrade Program mandates that users have been in the program for at least six months, and have made at least 12 payments on a phone.
"Color, capacity, or model: pick two." — Apple store manager
Instead of some carriers taking Internet trade ins, where a hold is placed on a credit card for the new phone until the old device is received, the Apple store is the venue for the exchange. At the store, employees will ask for two forms of ID, and the member's social security number for another "hard" credit check.
Since the Apple Upgrade Program includes AppleCare+, if a device is damaged, users have to pay the deductible on the spot for any damage.
Obviously, the Apple Store in question has to have the device wanted in-stock, or reserved. Apple has already set-aside a certain number of each iPhone SKU for the program's purchasers, independent of stock for the larger pre-order program.
"We've been told that we're getting stock in-store for [the Apple Upgrade Program] based on historical purchase data of model sizes and configurations here, plus attach rate of the program," AppleInsider was told by an Apple store manager. "Looking at the numbers today, I'm getting a lot of users who didn't buy from me, but are coming to see me anyhow."
AppleInsider has learned that some Apple retail store stock on release day will be reserved for Apple Upgrade Program members for a few days. Apple's suggestion on the order page to "check back on September 17 at 8 a.m." reflects this hold. Additionally, in-store reservations for non-program members will restart on the same day.
"We don't know how many we're going to even get in total for day one, we're going to get crushed," we were told by an iPhone specialist. "We won't know until the day how many we have to set aside, and even then, we're only holding for a few days."
Multiple stores were queried about the stock holds for Apple Upgrade Program members — one store said that stock would be reserved for five days, with the vast majority saying only two or three days of retention.
Following the hold period, Apple Upgrade Program stock will be drawn from the stock pool at the store, on a first-come first-serve basis.
While none of the Apple store staffers we talked about had a handle on demand for models or colors as of yet, shipments of iPhones will arrive nearly every business day after launch.
"Team members are coming in with the express purpose of checking in the day's shipments," we were told by one store manager. "That's all they'll do all day. They'll be busy for weeks."
For the iPhone 6 and 6s releases, Apple stores were shoppers' best option to get the particular device that users wanted, with many stores having full stock of all models when the stores opened in the morning, a month after initial release. This time around, it will likely be no different.
We asked our sources about what they thought the best course of action for Apple Upgrade Program members was, to secure the particular device they wanted. We were told that if one color and one specific capacity was demanded, that there may be a wait, at least at first.
"If you want a jet black iPhone 7 Plus we'll probably be able to do that a few days after launch, but you may need to get the 256GB one," we were told. "Color, capacity, or model: pick two."
AppleInsider has reached out to Apple for comment on the matter.