Dual-lens camera to remain iPhone Plus exclusive in 2017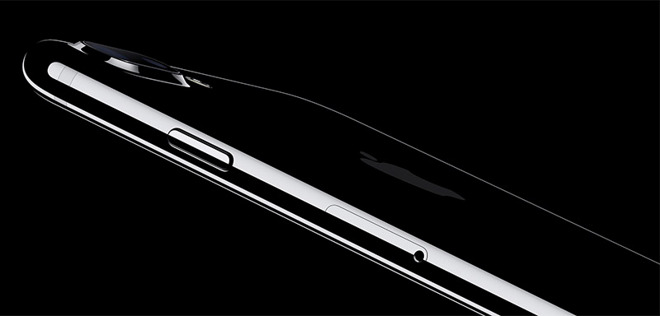 AppleInsider may earn an affiliate commission on purchases made through links on our site.
Apple is predicted to keep the dual-camera setup debuted this week with iPhone 7 Plus an exclusive to 5.5-inch versions of its smartphone lineup in 2017, according to well-informed KGI analyst Ming-Chi Kuo.
Ming-Chi Kuo in an investor note obtained by AppleInsider on Friday said that due to application, cost and product segmentation strategy, only high-end iPhone models — read 5.5-inch Plus versions — will be equipped with the dual-camera system next year. That translates to roughly 30 to 40 percent of all iPhone shipments in 2017, the analyst says.
"While an attractive addition for avid picture takers and professional photographers, the iPhone 7 Plus dual-camera is not a mass-market killer application yet," Kuo says. "Along with its high cost (estimated at over US$30-40) and the necessity for Apple to enhance the added value of high-end iPhone models, we expect only high-end new iPhone models (30-40% of them) to have a dual-camera next year."
The limitation runs counter to industry insider predictions that Apple will include dual-camera technology across its 2017 iPhone lineup, Kuo says. Since Apple moved to a two-tier hardware strategy with iPhone 6 and 6 Plus, advanced technology often debuts on the 5.5-inch model and trickles down to the 4.7-inch version in a later generation. For example, optical image stabilization introduced with iPhone 6 Plus in 2014 is only now making its way into the 4.7-inch iPhone 7.
Interestingly, Kuo says the dual-camera array in iPhone 7 Plus only features one OIS module on the wide angle camera side, leaving the telephoto unit with a regular, voice coil motor. Apple is most likely cutting costs by deploying the same OIS-stabilized module in both iPhone 7 and 7 Plus, adding a non-stabilized telephoto lenser to the latter. Come next year, however, Kuo believes Apple will outfit both modules with OIS VCMs.
Apple introduced its first dual-camera iPhone solution at a special event on Wednesday. Using two separate 12-megapixel modules and specialized image processing software, iPhone 7 Plus provides users with a seamless optical zoom experience that offers better image quality than digital zoom technology.