First online vendors begin support for Apple Pay on the Web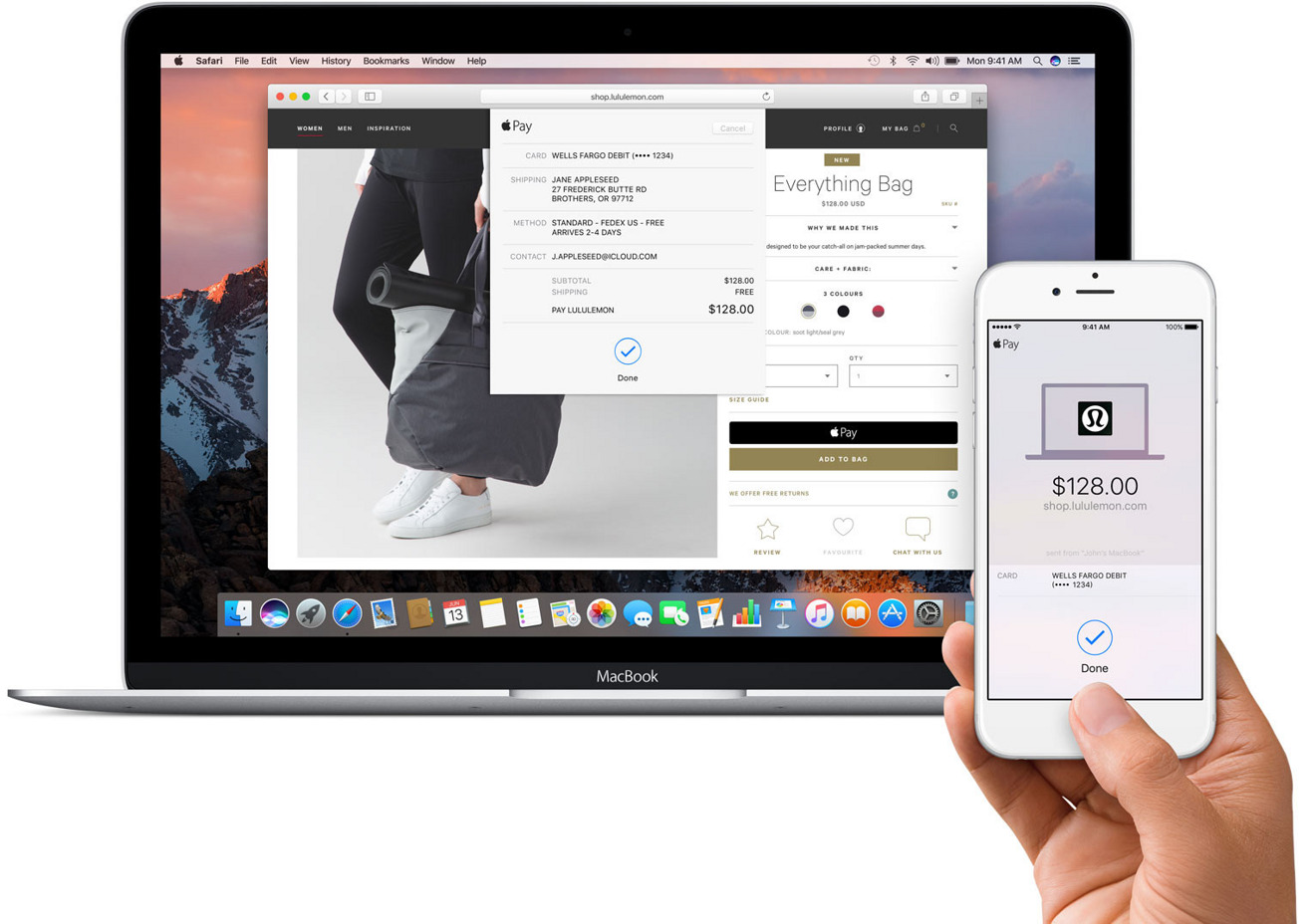 A number of websites are beginning to launch support for Apple Pay on the Web, which allows iOS 10 users to pay for goods and services away from apps and point-of-sale terminals.
Website service Squarespace has turned on support for the technology on hosted storefronts, as long as they use Stripe as a backend and activate Squarespace's new checkout flow. Indeed several backend services — among them Stripe, Big Commerce, and Shopify — have separately announced Apple Pay compatibility.
Some merchants offering Web support include home decoration site Wayfair, and Time Inc., which is letting people pay for magazine subscriptions including sub-brands like Entertainment Weekly and Sports Illustrated.
Bringing Apple Pay to the Web should in theory lower barriers to its adoption, since while many businesses have websites, a smaller number are willing to pay for app development or upgraded retail systems, if they have a retail presence at all. Even businesses that do have one or both may want Web support to catch shoppers wherever they might be ready to buy.
At the moment, using Apple Pay on the Web requires at least an iPhone 6, iPad Pro, iPad Air 2, or iPad mini 3. The technology will also work with macOS Sierra — launching Sept. 20 — but users will still have to authenticate those transactions with a separate iPhone or Apple Watch.