First look: DJI touts Mavic Pro drone's compact design, spotlights continued partnership with Apple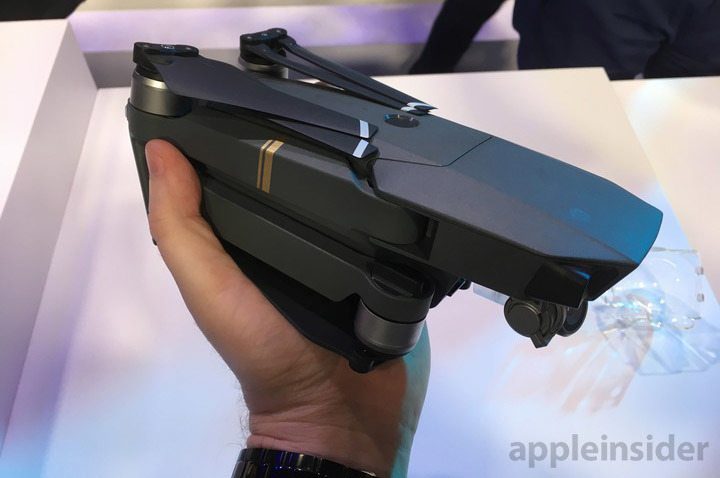 Two major drone announcements this month featured Apple's iOS platform as the centerpiece of the world of aerial photography, being used on the go to view, capture and edit footage. DJI and its new Mavic Pro go a step further, working with Apple's retail stores to provide customers with hands-on impressions via trained pros.
At a media event in Manhattan on Tuesday unveiling the ultraportable Mavic Pro, Apple's iPhone was the only smartphone to be seen anywhere in the presentation. Using the DJI Go app, users can select people or objects to track, and the Mavic Pro will handle the rest of the work from there in autopilot mode.
An iPhone was also used onsite for a live demo after the keynote, showcasing how the DJI Go app for iOS allows the user to select a person, object, animal, vehicle or otherwise, and have the drone follow and capture them from a number of preset angles. There's also a new selfie mode that prompts the flying camera to snap a picture based on a hand gesture by the user being tracked.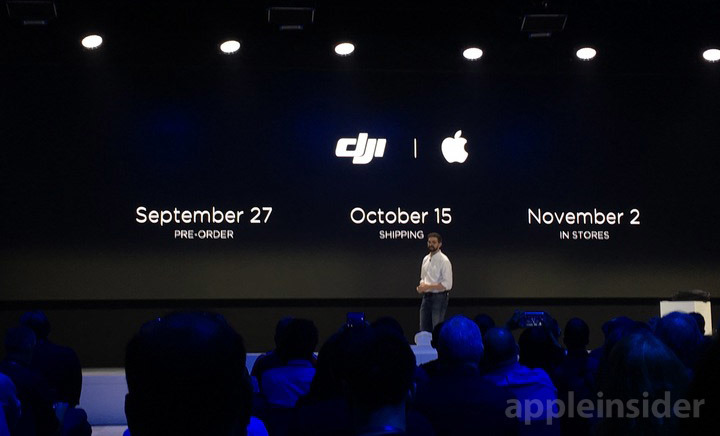 Many of these same capabilities were introduced in DJI's Phantom 4 drone earlier this year, but they are now condensed into a much smaller form factor that DJI says folds down to about the size of a water bottle.
The use of an iPhone also allows DJI to sell an entry-level Mavic Pro without a physical controller for $749. YouTube star Justine Ezarik, aka "iJustine," boasted in a demonstration how easy it was to pilot the Mavic Pro and capture footage using just her iPhone. She even carried the drone onstage inside what she said was her standard day purse.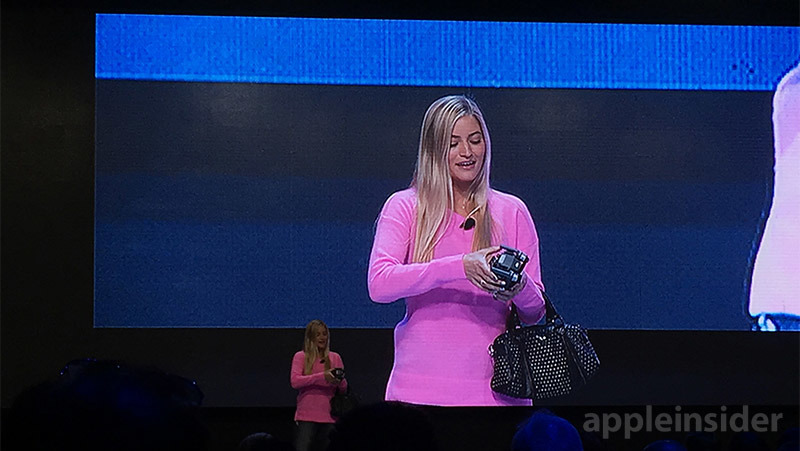 That's not to say that DJI's Mavic Pro and other products do not work with Android. But it's clear that iOS and the Apple ecosystem are the preferred way of controlling and interacting with DJI hardware.
GoPro, too, prominently featured iOS connectivity in unveiling its own Karma drone last week. Though it doesn't offer auto-follow and autopilot features like the Mavic Pro, GoPro's own foldable drone also uses the company's official app for quick editing and sharing of content. The sports camera company also announced a Lightning-connected microSD card reader.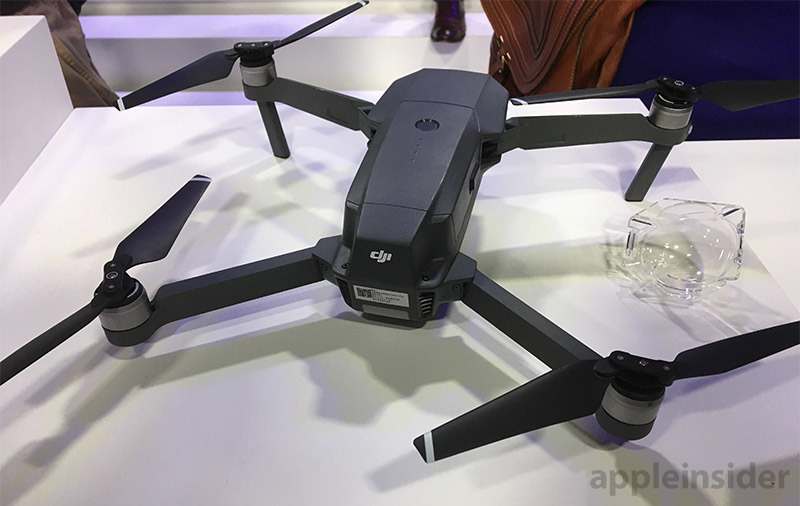 DJI, meanwhile, has an established relationship with Apple's retail operations, which has led to official training sessions with store employees, showing them how to operate the company's aerial cameras. That partnership will continue with the new Mavic Pro, DJI announced on Tuesday, with in-store demonstrations available with trained pros starting Nov. 2.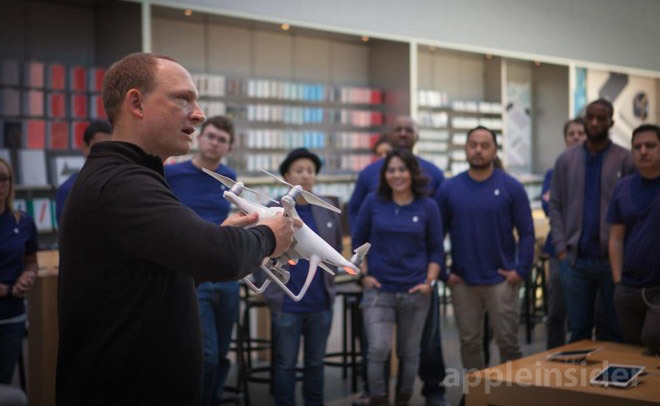 In the past, DJI has also been granted prime retail shelf space inside Apple Stores — the kind of presence usually reserved only for Apple's own products.
Apple's website has already begun accepting preorders for the Mavic Pro, both for in-store pickup and home delivery. Orders direct from DJI, meanwhile, will begin shipping Oct. 15, and authorized resellers such as B&H Photo Video and Amazon are also accepting preorders (B&H does not collect sales tax on orders shipped outside NY).