Spotify reportedly engaging SoundCloud in advanced buyout negotiations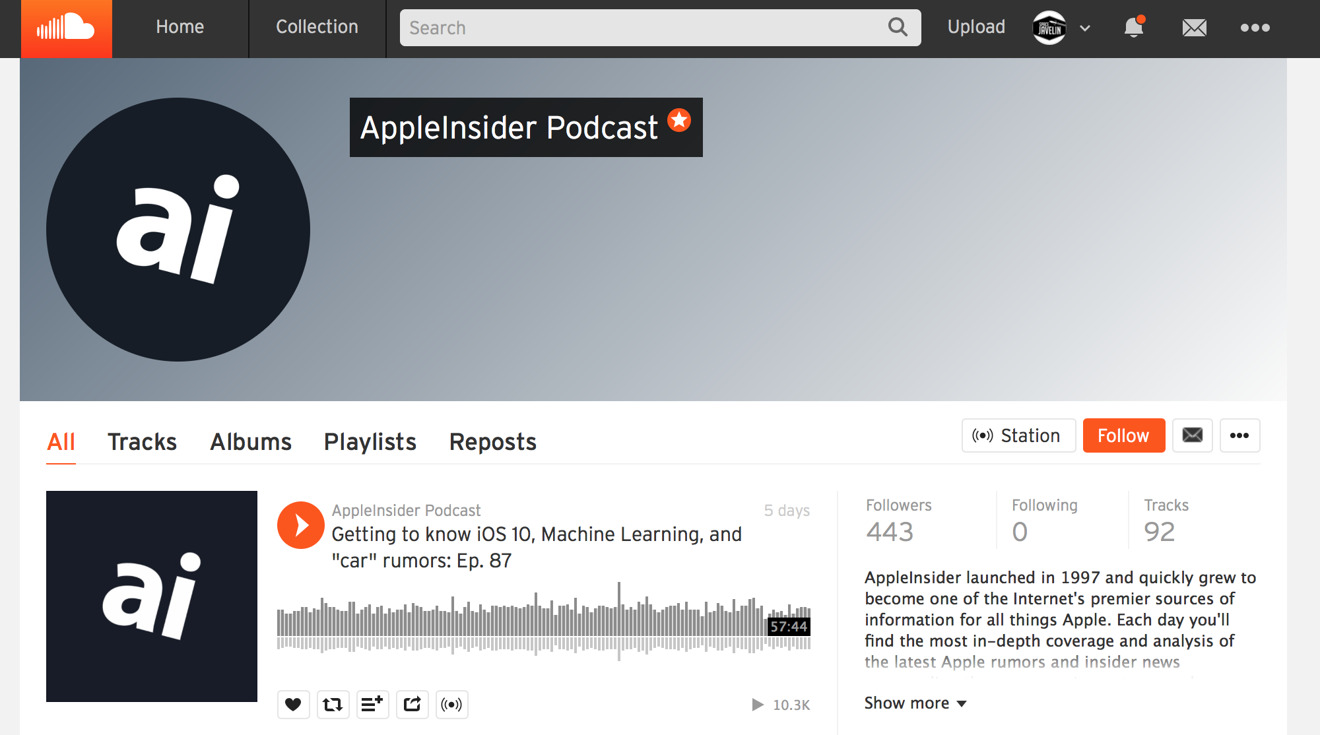 Potentially further consolidating the streaming audio business, Spotify is said to be in discussions to purchase user-driven music and podcast hosting service SoundCloud.
The Financial Times claims that negotiations have been underway for some time, with the process having reached "advanced talks" in recent days.
SoundCloud has been under some financial stress for some time. The service launched subscription music service SoundCloud Go in March, now said to have around 100,000 paid users.
Spotify is probably seeking the wide array of tracks available to SoundCloud listeners, as well as access to the approximately 125 million free-tier users using the service.
While many established musicians already have a presence on SoundCloud, until now they have typically used it to promote singles, remixes, or B-sides. SoundCloud Go subscriptions sell for $10 per month through the company's website, or $13 when purchased through the iOS app.
Neither Spotify nor SoundCloud has commented on the Financial Times report.
Spotify has been engaged in a tit-for-tat battle with Apple Music since the latter's launch in 2015. On Tuesday, Spotify launched the "Daily Mix" feature, offering tailored playlists apparently meant to challenge the "For You" content on Apple Music.
Earlier in 2016, Spotify battled Apple over an app update rejection, alleging "grave harm" was being caused by delays in rolling out fixes. Following that debacle, Spotify was accused in August that it was intentionally burying older content from artists with exclusives on Apple Music .