EPGL working on iPhone apps compatible with 'smart' contact lenses for AR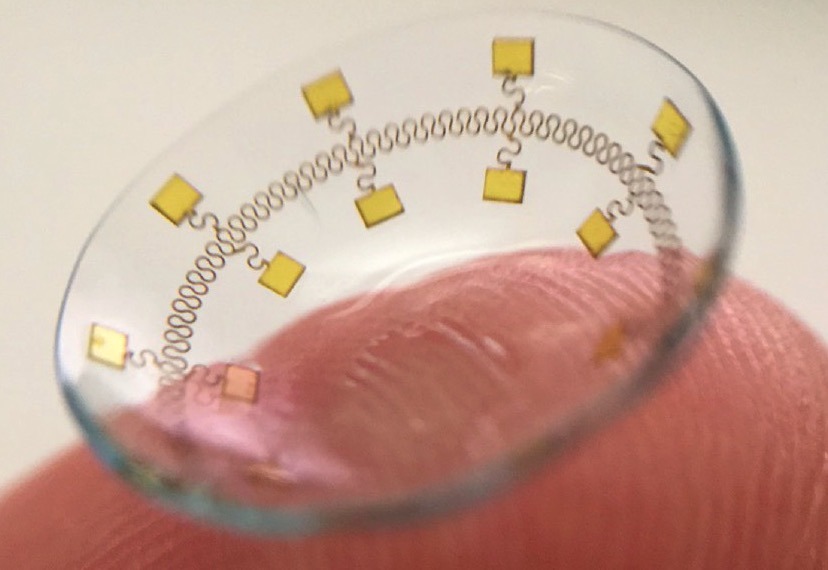 Medical supply company EPGL, known for "smart" contact lens technology in development, intends to develop apps compatible with iOS for augmented reality applications — and there may be more on the horizon, AppleInsider has learned.
EPGL president Michael Hayes said that in conjunction with Apple, the company will utilize its intellectual property to develop iOS apps to project an image on a contact lens oriented around the perimeter of a contact lens for use in augmented reality (AR) applications. The application requires low power, can be adjusted quickly, and can be incorporated into the elastic material of a contact lens.
Projected images will be clear, and unobstructed. Additionally, the lenses may utilize a prism to redirect the image onto the retina, potentially aiding those with vision cuts, where part of the user's vision is absent or restricted due to stroke or other malady.
"We are high on AR for the long run, we think there's great things for customers and a great commercial opportunity. So we're investing." — Tim Cook on Apple, and AR
An embed of augmented reality technology into a contact lens will avoid the stigma of users with bulkier apparatuses like Google Glass, which was banned at some locations because of the possibility of covert surveillance by a wearer.
EPGL holds patents, and has developed technologies for harnessing power from eye-blinks, contact lens charging and storage, circuit integration into contact lenses, auto-focus mechanisms for contacts, and optic sensors for electronic contact lenses.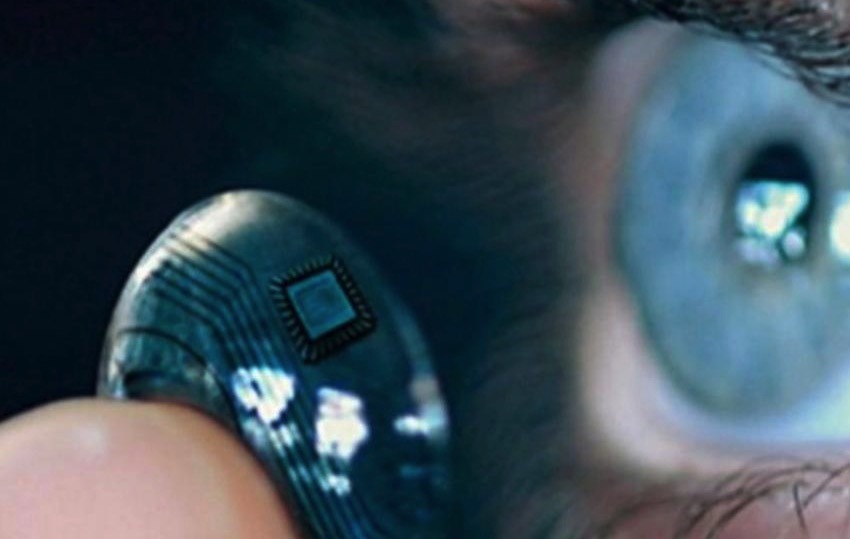 Tim Cook on augmented reality
In 2016, Apple CEO Tim Cook has made some remarks about the company and potential VR and AR implementations. During Apple's January's quarterly report question and answer session, Cook said that VR was "cool" and noted that he didn't think it was a niche, but at the time he had little to say about its future at Apple.
"AR can be really great," Cook said. "We have been and continue to invest a lot in this. We are high on AR for the long run, we think there's great things for customers and a great commercial opportunity. So we're investing."
In August, Cook said that "I think AR is extremely interesting and sort of a core technology," adding that "it's something we're doing a lot of things on behind that curtain that we talked about."
More possibilities than just AR with contacts
Apple may be looking at more than just augmented reality in the future for the contact lenses, though.
"Apple is constantly investigating venues to expand into," AppleInsider was told by an Apple representative regarding EPGL's statement. "Those related to health monitoring are no exception."