Angela Ahrendts interview addresses Apple retail refurb, town square concept successes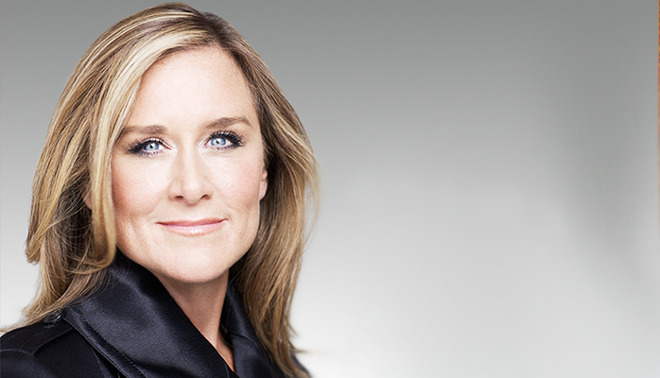 AppleInsider is supported by its audience and may earn commission as an Amazon Associate and affiliate partner on qualifying purchases. These affiliate partnerships do not influence our editorial content.
Apple's Senior Vice President of Retail Angela Ahrendts launched the 2016 Most Powerful Women Summit on Monday, and talked about her path leading to Apple, initial reluctance to take the job, and successes in tailoring the Apple Store experience for customers.
"I told him, 'I'm not a techie,'" Ahrendts told Forbes about when she was approached by Cook for the job. "And he said, 'I think we have 10,000 of those, you are supposed to be here.'"
Over the course of the next few conversations with Cook about the position, Ahrendts suggested that instead of just helming retail, that her position focus on blending retail with the online presence, and re-focus the stores to be a larger part of the community as a whole.
"Companies have a huge obligation right now, and the bigger the company, the bigger the obligation," Ahrendts said. "We are thinking about what the community needs."
Ahrendts noted that before the end of the year, 95 stores will be redesigned to accommodate Apple's vision of a community surrounding each store, with the town square serving as educational centers for the area. The executive pointed to "Teacher Tuesdays" and the forthcoming classes for children to learn Swift in conjunction with the recently released iPad Swift Playgrounds app as part of that larger vision for the stores.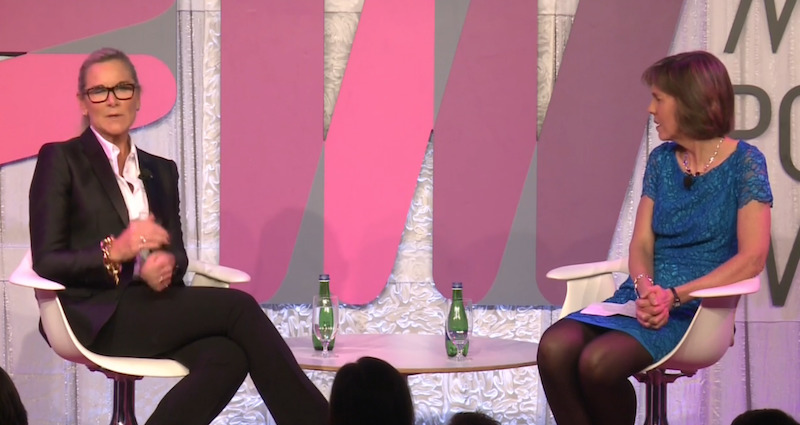 "The store is now the biggest product we produce and we have five new features," said Ahrendts. "Accessories are avenues, and the huge digital screen in each store is the forum."
"On the weekend you'll see an artist sketching things or a guy playing a guitar," Ahrendts said about the new Apple store concept. "The goal is to help foster human experiences that draw people out of their digital bubbles."
Ahrends was the CEO of fashion icon Burberry from 2006 to 2014, before her tenure at Apple. She joined Apple on May 1, 2014, and is the only female senior executive at Apple.