IBM deploying 1,300 Macs per week, Apple users need much less support than PC counterparts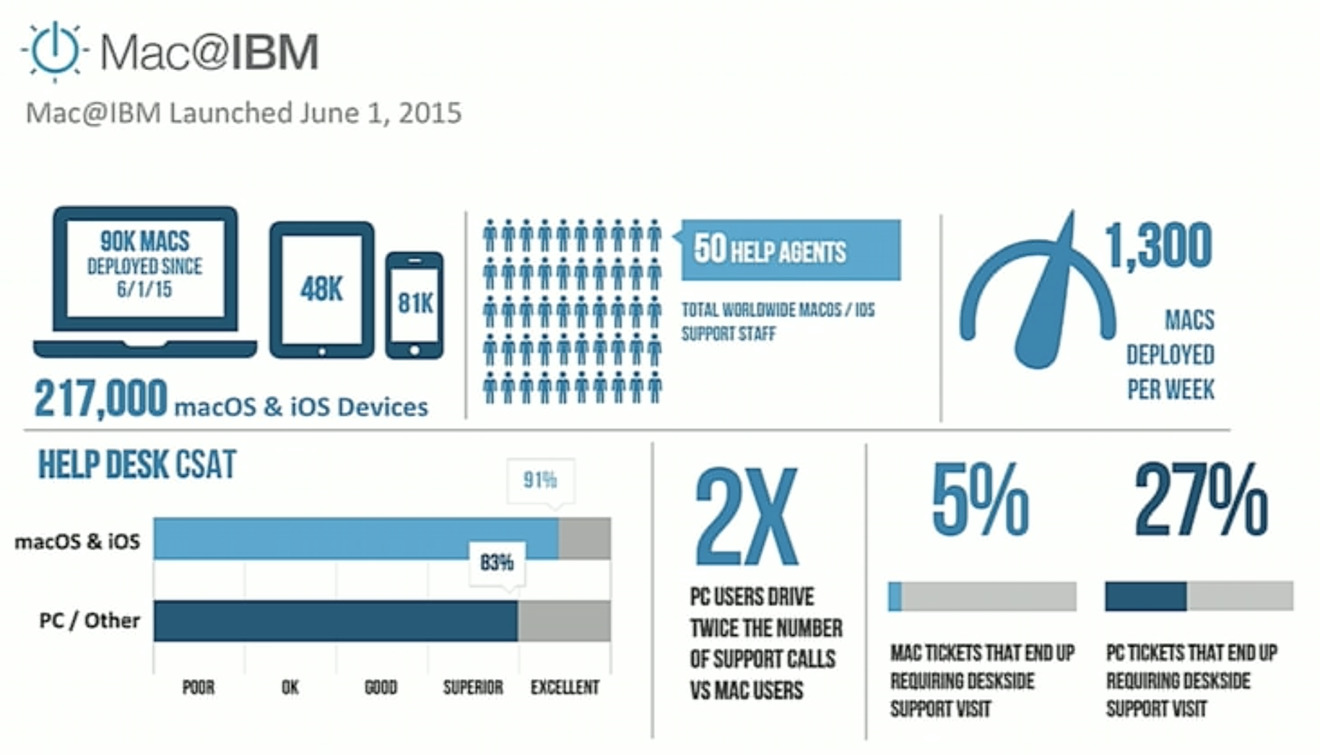 New light was shed on IBM's deployment of Apple hardware at the annual JAMF Nation User Conference on Wednesday, revealing the 100,000 Mac user milestone expected to be crossed at Big Blue right around the start of the new year.
According to data provided by IBM, and collated by JAMF, IBM has deployed over 90,000 Macs since June 1, 2015. In the same time frame, it also has distributed over 48,000 iPads, and more than 81,000 iPhones to employees.
The entire worldwide macOS and iOS support staff is only 50 employees. While no firm numbers of tech calls were given, 27 percent of the PC tickets generated by employees required a desk-side visit by IT staff, and only 5 percent of the Mac tickets needed personal assistance.
As the Apple deployments continue to increase, the percentage of tickets needed by the Mac using population continues to fall. At the start of the effort, 7.6 percent of 8,758 users needed assistance from tech support. In September, with 85,000 Macs in the field, only 3.2 percent needed help.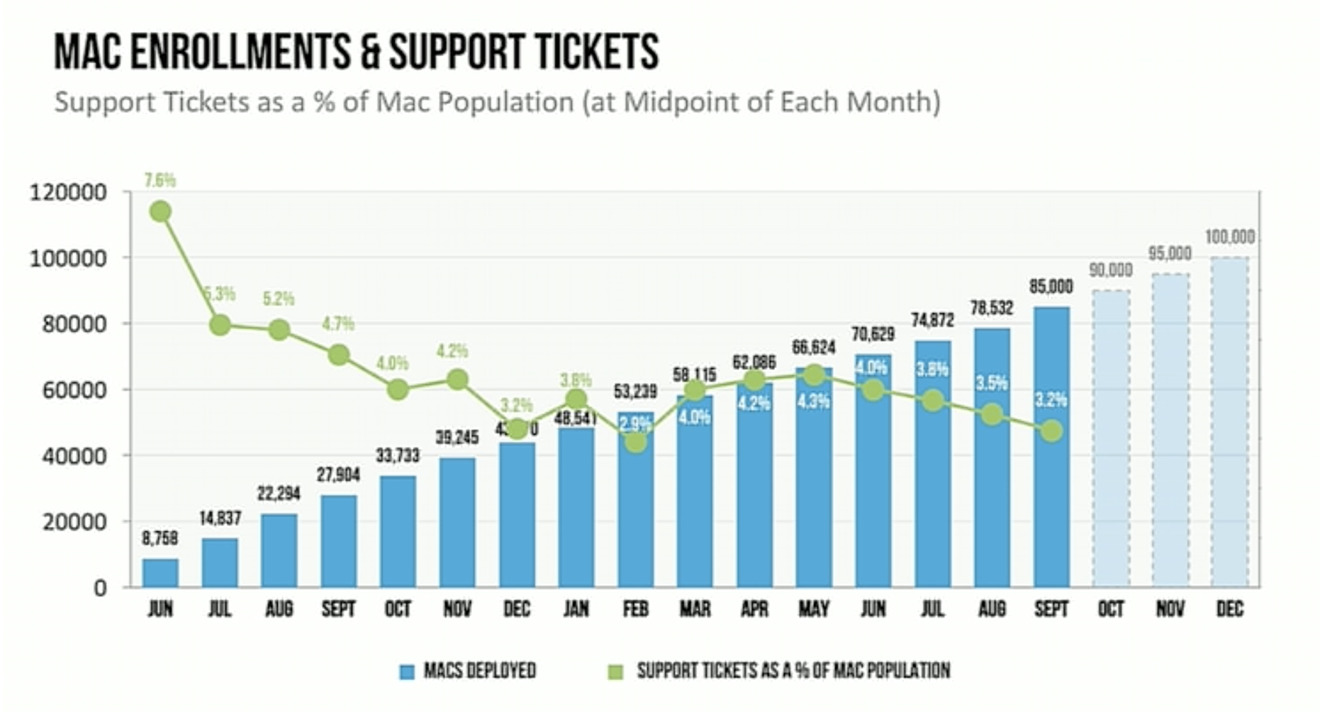 The numbers are similar to those reported in 2015 by JAMF and IBM. Apple Chief Executive Tim Cook has also noted that IBM saves $270 per Mac in support costs, over support for Windows-based computers.
As part of the deal, IBM continues to deploy 1,300 Macs per week. This puts the company on pace to exceed 100,000 right around the start of 2017.
Apple and IBM forged a deal in July 2014, to promote the use of iOS and IBM-developer apps in enterprise. As part of the new partnership, an extension of IBM's MobileFirst initiative dubbed "IBM MobileFirst for iOS," IBM has developed more than 100 native iOS apps and services tailored to the needs of multiple industries.
IBM's new computer installation work-flow allows for employees to receive a shrink-wrapped, brand new Mac and quickly and easily set it up on their own, without involving IT staff to assist. Apple's Device Enrollment Program and JAMF Software's Casper Suite are utilized in tandem, with installation of and licensing of IT-approved apps, download of documents, and custom configurations being performed automatically.