LEGO rolls out Macs in the workplace to meet growing employee demand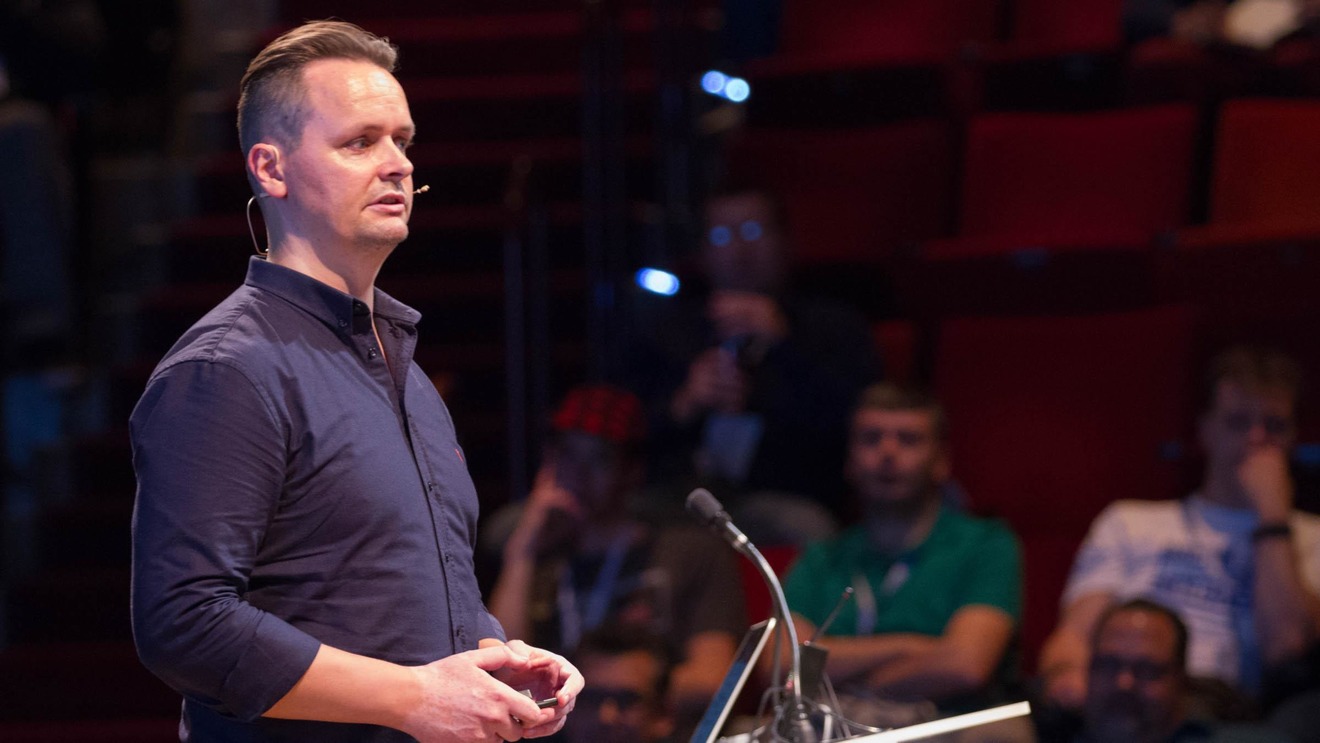 LEGO, founded in 1932, has modernized its IT infrastructure by integrating Mac and iOS devices into its corporate environment using Jamf's Apple device management solution.
In an effort to enhance productivity and meet the growing demand from employees, Corporate IT at LEGO has been adding Mac devices to its previously PC-focused environment, LEGO's Infrastructure Engineer Michael Loft Mikkelsen stated during the Jamf Nation User Conference. This coincides with IBM's recent reveal, also at Jamf's conference, indicating 1,300 Macs are deployed per week in its own enterprise environment.
A privately held and family-owned company, LEGO employs nearly 14,000 full-time workers based on the organization's latest annual report. With such a large workforce and an increased demand for Macs among employees, the Mac team at LEGO began looking for a management platform two years ago with final stages of the rollout currently nearing completion across the U.S. and Asia.
The process of finding and implementing an enterprise Mac solution wasn't always easy, however.
"We were pushing against 'the old way' mindset where everything is locked down," Loft Mikkelsen remarked during the conference's "Building the Mac at LEGO" session. "The Mac is always being compared to the PC. It's not enough to prove it's just as capable in enterprise capabilities as the PC."

And since LEGO IT supports multiple platforms — such as Mac, PC, Linux, and iOS for mobile use — the company needed an infrastructure that could handle future growth while meeting the needs of employees on a daily basis.
In fact, LEGO's previous Mac infrastructure consisted of only one main management server in Denmark plus booster servers in four other countries — all the while lacking mobile device management (MDM) capabilities. Because of these limitations, the Mac team embarked on a journey that tested two scenarios: one that piggybacked on the existing PC environment and another that implemented a new Apple device management platform.
After testing both concepts and coming to a vote, LEGO went with Jamf's Casper Suite to manage Apple devices across its corporate environment.
As Mac usage continues to grow at LEGO, the integration process for each system has improved as well. Whereas a Mac had to be manually reimaged before, each Apple device now goes through a process of adding it to Active Directory (AD), configuring a virtual private network (VPN) and running an automatic setup script.
Currently, LEGO has approximately 700 Macs in its corporate environment with the largest number of Mac users working as designers and developers in the company's native Denmark. As the rollout nears completion across the globe, that number is expected to grow.