Microsoft Surface sales boom amid tepid iPad demand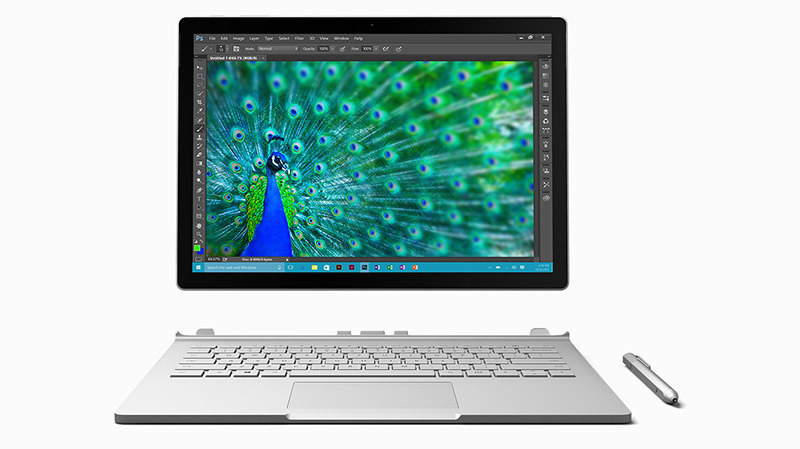 Microsoft on Thursday announced earnings of $4.9 billion on revenues of $22.3 billion for the first fiscal quarter of 2017, a Wall Street beat helped along in part by a strong performance from the company's Surface line of convertible computers.
According to Microsoft's official numbers, Surface revenue came in at $926 million, up 38 percent compared to the same time last year. The surge for the quarter ending in September was largely due to a positive mix of premium devices sold, specifically top-tier Surface Book and Surface Pro 4 models.
CEO Satya Nadella during a conference call said Microsoft saw a 70 percent year-over-year increase in commercial deployments of 500 Surface devices or more.
Microsoft's convertible tablet-cum-laptop helped offset a sizable $493 million decline in overall device revenue due to a volume reduction in phone sales. The Windows Phone segment was down $799 million, or 72 percent, year over year as the company pivots away from handsets. Looking ahead, Surface revenue is expected to decline as the latest product versions reach their one year launch anniversary, Nadella said.
As usual, the company did not reveal total unit sales.
Microsoft's strong Surface quarter comes as Apple attempts to reinvigorate interest in its industry leading iPad. During the quarter ending in June, iPad sales continued a steady decline to 10 million units, down 7 percent from a year ago. Revenues were up 9 percent, however, as customers gravitated toward more expensive models in the iPad Pro lineup.
It should be noted that while Microsoft is making upward progress with Surface, Apple is still far ahead in terms of marketshare, unit sales and derived income.
Apple CEO Tim Cook and CFO Luca Maestri are expected to detail the health of iPad when in an investor conference call next Tuesday covering the fourth fiscal quarter of 2016. The earnings call was rescheduled earlier this month to make time for a special media event at which Apple is anticipated to unveil new Mac products.