Sharp CEO supposedly confirms Apple to use OLED in next-generation iPhone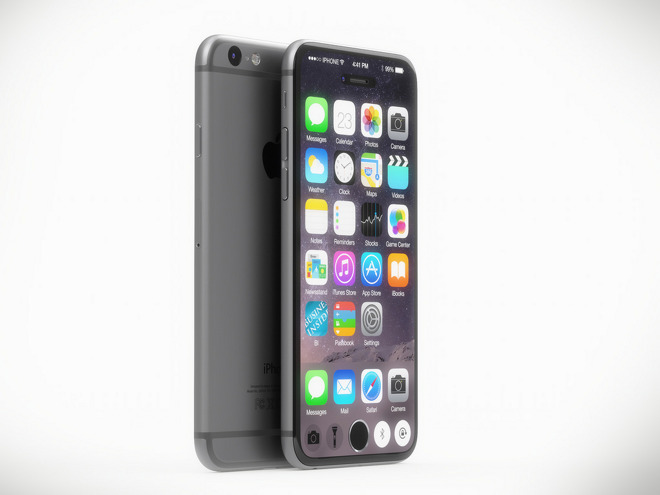 Newly appointed CEO of Japanese display maker Sharp, Tai Jeng-wu, this weekend seemingly confirmed widespread rumors claiming Apple plans to incorporate OLED panels in a next-generation iPhone.
Tai commented on Apple's future plans in an address to students at his alma mater Tatung University, which on Saturday presented the tech industry executive with an honorary doctorate degree, Nikkei reports.
"The iPhone has been evolving and now it is switching from LTPS (low-temperature poly-silicon) to OLED panels," Tai said. "We don't know whether Apple's OLED iPhones will be a hit, but if Apple doesn't walk down this path and transform itself, there will be no innovation. It is a crisis but it is also an opportunity."
Tai, who was appointed to his position at Sharp in August and also acts as an executive at its new parent company Foxconn, is in a position to know. Sharp has for years supplied LCD panels to Apple for use in a variety of products, while Foxconn handles a large bulk of the U.S. tech giant's manufacturing.
The chief executive went on to say that Sharp is building out a new OLED facility in Japan, adding the company could potentially produce OLED panels in the U.S. if so required.
"If our key customer demands us to manufacture in the U.S., is it possible for us not to do so?" Tai said.
Beyond the brief mention, however, Tai failed to offer specifics on a potential OLED iPhone launch timeline. The context of Tai's comments are also unknown, and the missive might simply be commentary on rumors dating back to last year.
Industry insiders expect Apple to launch a next-generation iPhone with flexible OLED display and unique "glass sandwich" design in 2017. Reports in June indicated both Samsung and Sharp planned to OLED shipments by the end of 2017, likely in anticipation of massive orders from Apple.
Whether Sharp has the capability to ramp up production assets in time is unclear. Last month, the display maker announced plans to infuse $568 million into its OLED business as soon as the second quarter of 2018.