Russian Apple Pay expands with nine more financial institutions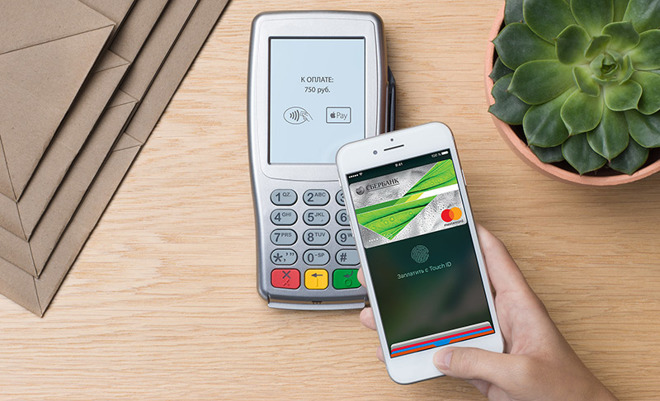 Apple engaged in a massive expansion of its Russian Apple Pay support on Tuesday, officially adding nine more financial institutions as payment options.
The new backers include Tinkoff Bank, Bank Saint Petersburg, Raiffeisenbank, Yandex.Money, Alfa-Bank, MTS Bank, VTB 24, Rocketbank, and MDM Bank. Previously Apple's only active financial partners in the country were MasterCard and Sberbank.
Retail support has so far included the likes of ATAK, Auchan, Azbuka Vkusa, BP, Magnit, Media Markt, M.Video, and TsUM, as well as Apple reseller re:Store. Chains like Burger King are set to launch support in the future.
Since first launching in the U.S. in Oct. 2014, Apple Pay has come to a number of other regions like Canada, China, France, and Japan. Even in the U.S., however, there can be important support gaps — while the country has hundreds of banks and credit unions onboard, retailers have been slow to sign on because many lack the infrastructure for NFC-based payments. Some merchants, like Anthropologie and Forever 21, have promised support for years without delivering.