iPad refresh rumored for March, featuring both iPad Pro models plus 10.9-inch size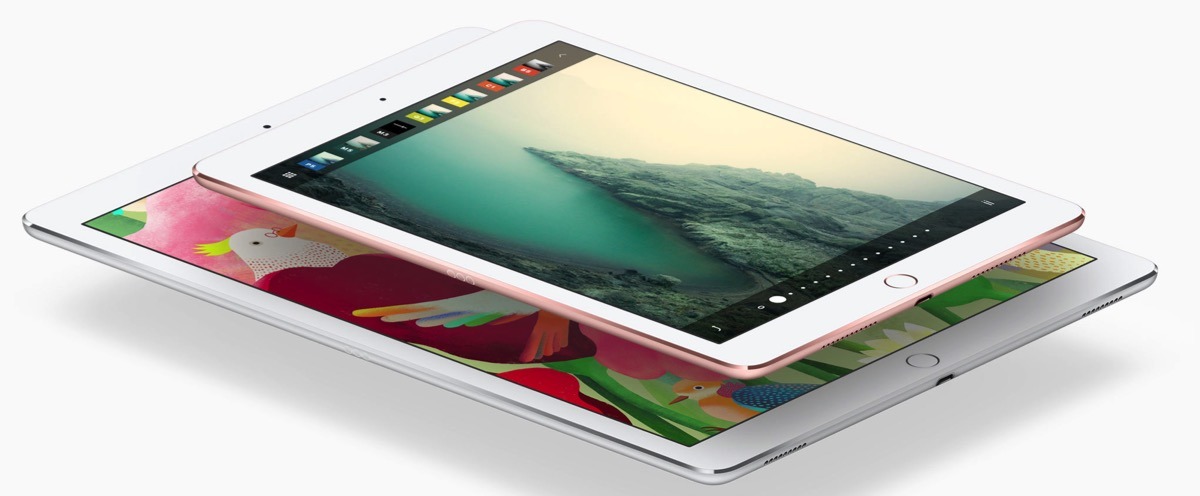 According to supply chain rumors, Apple is planning to update the 9.7- and 12.9-inch iPad Pro line, in conjunction with releasing a bezel-less 10.9-inch iPad in a March release event.
Barclays analysts, also responsible for information repeating previous "iPhone 8" rumors on Friday, claim that the new 10.9-inch iPad will feature the same enclosure size as the 9.7-inch iPad pro, but omitting the bezel on the side of the case. This is now the third size reported to be under development in the 10-inch to 11-inch range for a future iPad.
Also reiterating previous rumors, Barclays claims that the 9.7-inch iPad Pro will not be a premium model, despite it's "pro" nomenclature, and be "low-cost" sold aside the 7.9-inch iPad mini. If the reports are accurate, the iPad mini will not see improvements in early 2017, despite some earlier rumors from October suggesting otherwise.
As with Friday's "iPhone 8" rumors, there is really nothing new, or any actual confirmation of previous rumors. The analyst report appears to be little more than repetition of previous rumors, or identical rumors collected from the same source as previous reports.
Earlier rumors peg the 12.9-inch iPad Pro refresh to get a full True Tone display like the 9.7-inch iPad Pro, with similar ambient light sensing equipment as the smaller model.