Circuit board maker Flexium hedges bets on OLED-equipped iPhones from Apple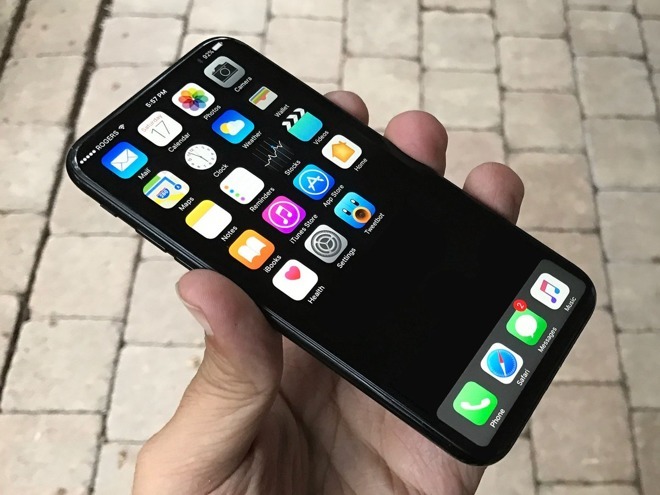 Operating on the assumption that Apple is building an OLED iPhone, flexible circuit board maker Flexium is developing products that can be paired with the display technology, a report said on Thursday.
The work will allow Flexium to win a majority of flexible board orders from Apple in the second half of 2017, DigiTimes sources claimed. The supplier has been a regular Apple partner, providing components for iPhones, iPads, and Macs.
Indeed DigiTimes hinted that Flexium may be counting on Apple's 2017 iPhones, as its revenues were flat year-over-year for the first 11 months of 2016 and are expected to decline starting this month due to softening iPhone 7 demand. For iPhone suppliers, orders do typically slow down once Apple begins post-holidays production.
Apple is generally believed to be working on three iPhone models for fall next year — two relatively conventional LCD-based models, and a more advanced design with a curved OLED display. The LCD models may measure 4.7- and 5.5-inches, like the iPhone 7 and 7 Plus, but it's thought that the OLED device could sit at either 5.1 or 5.2 inches.
The reason for limiting curved OLED to one model may be industry bottlenecks on capacity. Even Samsung may only be capable of handling half of Apple's annual iPhone sales, and that company has to reserve panels for some of its own products, like the Galaxy S7 Edge.