Revenue from Apple's App Store grows 60% to $5.4 billion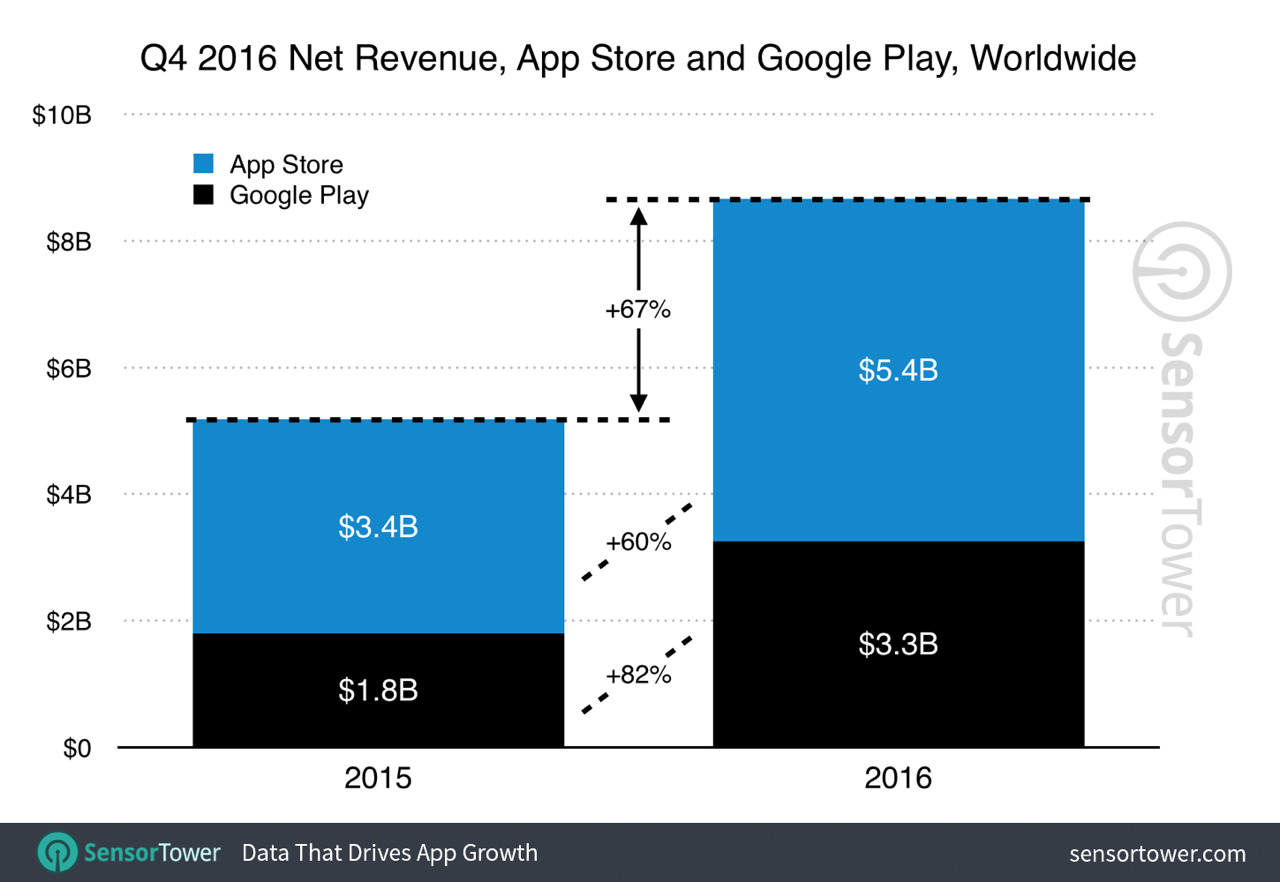 An end-of-year report into non-gaming app revenues reveals a considerable yearly increase, with streaming media apps including Spotify, Netflix, and Pandora contributing heavily to the higher revenue levels seen by Apple's App Store.
Worldwide net revenue for apps in the App Store, excluding games, moved from $3.4 billion in the last quarter of 2015 to $5.4 billion for the same period to close out 2016, according to a new report report from research firm Sensor Tower. While the data suggests that Google Play is catching up, with a year-on-year increase of 82 percent to $3.3 billion, the App Store continues to generate the lion's share of the $8.7 billion overall revenue.
Excluding games, Spotify pulled in the most revenue from the App Store globally across all of 2016, with the streaming music service also taking the top spot in the overall download rankings, which include downloads from Google Play. Video service Netflix landed in second place, followed by messaging app Line, Pandora, and HBO NOW.
In comparing the Overall chart for global revenue with the App Store, there is a lot of similarity, with nine out of the top ten apps appearing in both, compared with only the top five for Google Play.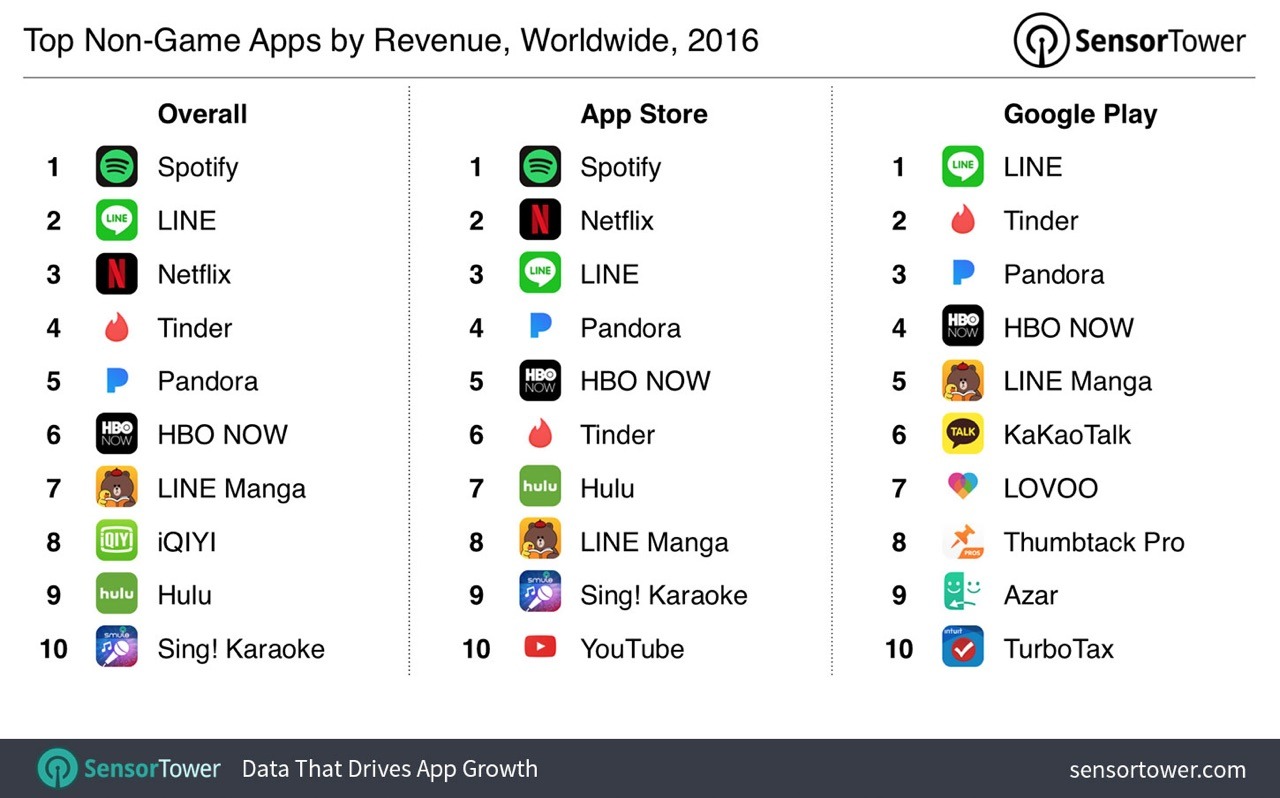 Despite Spotify generating the highest revenue when looking at the App Store for the entire year, Spotify dropped down two places in the chart when looking at the fourth quarter alone, beaten by Netflix. In the Overall chart, Spotify's position is worsened, moving to fourth place behind Tinder, but still beating Pandora.
According to the accompanying full year download charts, Facebook dominated all three charts, with Facebook, Messenger, and WhatsApp taking up the top three spots, and Instagram also making the top ten. Sensor Tower notes that the download charts are quite similar to those of last year, highlighting Uber as one of the few differences, attributable to its continued expansion efforts.
Apple itself revealed earlier this month that it paid out $20 billion to developers across the year 2016. New Years Day 2017 was also the biggest day for the App Store in its history.