US appeals court reopens Apple v. Samsung iPhone design suit in wake of Supreme Court ruling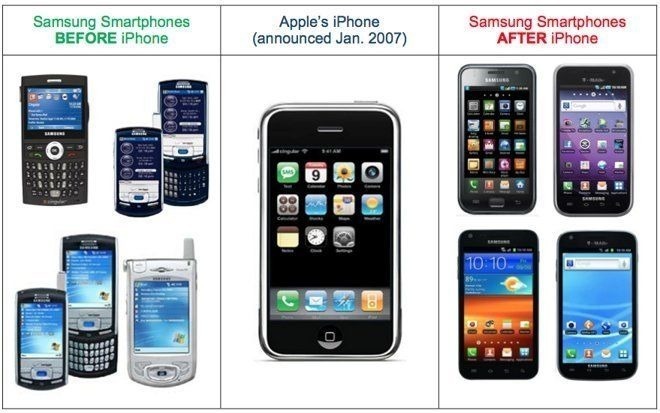 In the aftermath of a critical Supreme Court ruling, the U.S. Court of Appeals for the Federal Circuit has reopened a long-standing Apple lawsuit accusing Samsung of copying the iPhone's design.
The court has reinstated Samsung's appeal in a single-paragraph order, and simultaneously tossed a ruling ordering the Korean company to pay Apple $399 million, Law360 said late on Thursday. It will now be up to the Federal Circuit to decide how much Samsung actually owes.
In early December, the Supreme Court sided with Samsung's position that a company can't be forced to pay the whole profits from an infringing device when only some components are violating patents. Samsung previously likened this to surrendering the whole profits from a car because of an infringing cupholder.
The core lawsuit has been in progress for over five years, specifically charging Samsung with copying the original iPhone's design, pointing to elements like bezels and home screen layouts. While Apple won a court victory in 2012 awarding it over $1 billion in damages, that amount came down dramatically in subsequent retrials.
After the original iPhone was released in 2007, Samsung quickly adapted the look and functions of its own phones, taking on similar aesthetics and switching to a touch-based interface.
Apple's eventual lawsuit, however, was believed to be as much about Google's Android, the OS behind most Samsung devices. Former Apple Chief Steve Jobs considered Android "stolen," and threatened to go to "thermonuclear war" over the issue. Under Tim Cook, Apple has gradually wound down most Android-related legal actions.