Apple debuts first AirPods TV commercials, Apple Watch ad focusing on activity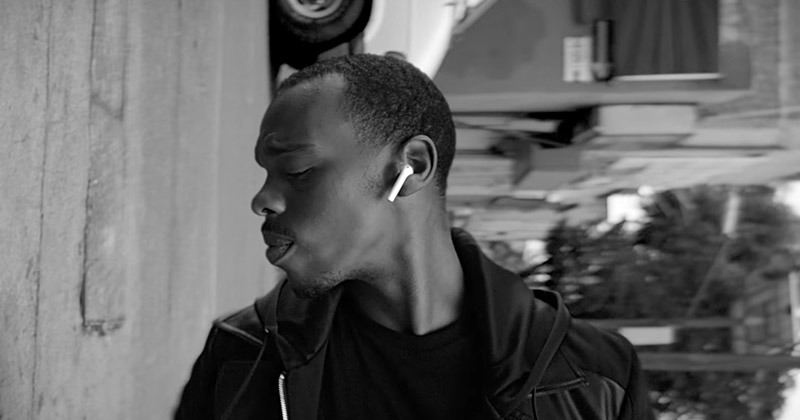 Apple on Saturday shared its first AirPods TV commercials, a series of four spots lumped into the company's "practically magic" iPhone campaign, as well as an Apple Watch Series 2 ad focusing on keeping active.
The first trio of spots posted to Apple's official YouTube channel today spotlight dapper dancer Lil Buck as he takes a stroll through the streets — and walls — of downtown accompanied by his new AirPods. A full-length minute-long commercial and a pair of snippets showcases key device features — easy pairing via W1, Siri integration and proximity sensing — set to the chillout beats of "Down" courtesy of Marian Hill.
In "iPhone 7 + AirPods - Pairing," we see Lil Buck holding an iPhone, running Apple Music of course, and a closed AirPods case. He snaps the case open and the familiar AirPods setup pane appears on iPhone almost instantly. The informational window correctly identifies the device as "Lil Buck's AirPods" and shows charge levels for the case and AirPods within.
The remainder of the ad has the dancer showing off his unique style of street dance, but with a twist. Throughout the commercial, Lil Buck is jookin horizontal on the side of a car, effectively making the street his wall and cleverly suggesting AirPods will stay in your ears even when defying the laws of gravity.
Apple's second AirPods ad, "iPhone 7 + AirPods - Siri," also features Lil Buck, this time double-tapping his right earbud to invoke Siri. He asks the virtual assistant to "play Marian Hill" and proceeds to dance first on the street, then along the side of a building, as is his wont.
A third, full-length spot combines and expands on the clips described above, adding a scene in which Lil Buck removes an AirPod, stopping playback, and smiles at the camera before reinserting to resume play. As a bonus, we get to see more wall dancing (the bit where he casually strolls across the window of an empty store is especially delightful) and even a segment where he busts some moves upside down on a theater marquee.
The fourth commercial is another clever attempt, this time using AirPods to signify notes along a moving musical staff. While not technically correct in its presentation of Hill's simple yet alluring piano intro, it nevertheless conveys a good sense of AirPods' design.
All four ads end in the tagline "AirPods on iPhone 7, practically magic."
Part of Apple's "practically magic" iPhone commercial series, today's ads continue to shine a light on the new handset and its many standout capabilities. The most recent spot, "Take Mine," was released last week and highlighted Portrait mode on iPhone 7 Plus.
Today's ads arrive even as Apple continues to catch up with intense demand for its first wireless headphone product.
Announced during September's iPhone 7 event, AirPods were initially promised in October, but production snags pushed back public release to mid-December. Launch supply quickly sold out and the product remains elusive in both Apple's online and brick-and-mortar stores. Current shipment estimates on Apple.com are quoted at six weeks as of this writing.
Apple on Saturday also posted an Apple Watch Series 2 spot encouraging users to "close your rings," a reference to the device's Activity Rings feature. The company last ran an Apple Watch ad in December.