Apple App Store prices increase 25% in UK, as result of 'Brexit' exchange rate drop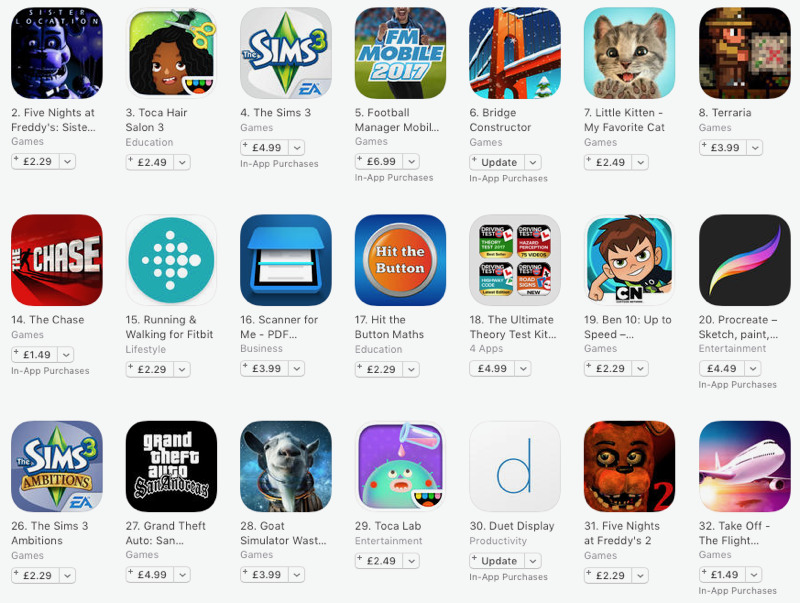 Apple will be raising the prices of apps and in-app purchases from the App Store for customers in the United Kingdom, among price changes affecting other regional stores, with currency fluctuations the main cause of the changes.
As spotted by The Guardian, a message from Apple to App Store developers advises that Tier 1 apps in the U.K. will increase in cost from £0.79 ($0.97) to £0.99, with the next tier moving up from £1.49 ($1.84) to £1.99, and so on. Overall, this works out to be an increase of around 25 percent, with the prices set to change in the next seven days.
Though the increases apply to App Store content, it is possible the same changes will be made to Apple's other stores in the near future.
"Price tiers on the App Store are set internationally on the basis of several factors, including currency exchange rates, business practices, taxes, and the cost of doing business," the company said in a statement. "These factors vary from region to region and over time."
The U.K.'s currency has taken a beating since the "Brexit" vote in June last year, in which the public decided to leave the European Union. The value of the pound against the dollar has dropped to a 31-year low, and with negotiations for the UK's departure from the EU set to continue for the next few years, there is a possibility the exchange rate could reduce even further.
The Brexit vote and the sliding value of the pound has previously forced Apple to make some pricing changes, increasing the cost of the Mac Pro in the U.K. by 20 percent last October.
The App Store prices in India are being affected by a service tax rate of 14 percent and new levies of 0.5 percent, introduced by the government on Dec. 1 last year, while Romania's prices are impacted by a tax rate increase from 19 percent to 20 percent. In Russia, a new sales tax of 18 percent now affects App Store sales