The best third-party apps for iOS 10 that support Apple's Siri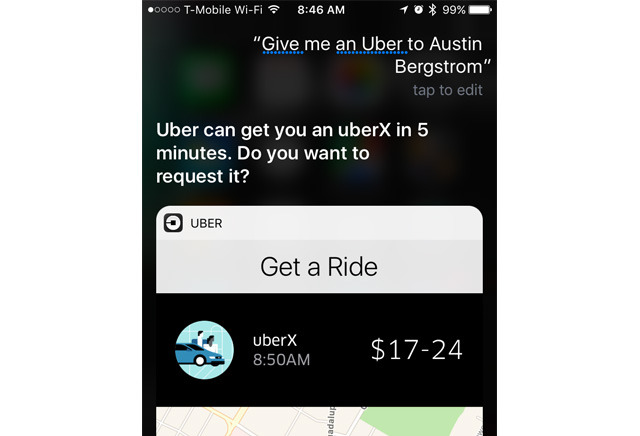 AppleInsider is supported by its audience and may earn commission as an Amazon Associate and affiliate partner on qualifying purchases. These affiliate partnerships do not influence our editorial content.
Since the launch of iOS 10 last September, Apple has made it possible for third-party applications to respond to voice commands through its Siri personal assistant. AppleInsider offers a list of some of the the best apps that boast Siri support.
Uber & Lyft
Although you probably won't need them that often — unless, perhaps, you're a frequent traveler, or live car-free in a major city — the ridesharing apps Uber and Lyft (free + fees) can become even more convenient with Siri. You can quickly say "get me an Uber/Lyft to _____," which will pop up a card with ride details you can customize before hitting a "Request" button to make it official.
This works best with destinations Siri can easily interpret. Things like "home" and "JFK" are easy and unambiguous (at least if you have "home" predefined in Apple Maps), but Siri will prompt you to pick from a list if there are several alternatives, and in some instances it may misinterpret what you said. In those cases it can be easier to say "book me an Uber/Lyft" and then manually set a destination when the info card pops up.
WhatsApp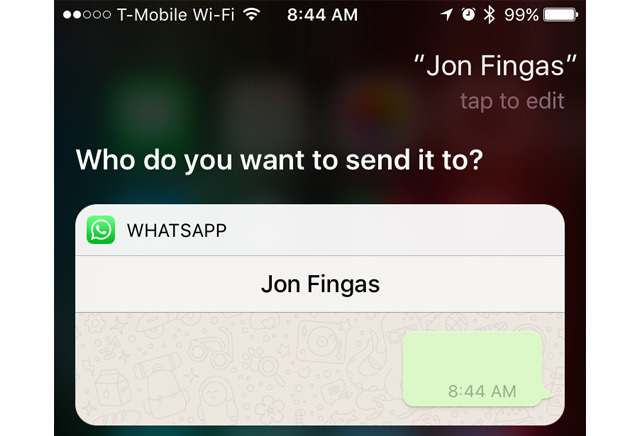 WhatsApp (free) is one of the world's most popular iPhone messaging apps, for the simple reason that it's multi-platform and supports free international messaging and voice calls. Siri lets you perform both actions in much the way you'd expect — just be sure to add "using/via WhatsApp" somewhere in there, and you should be set.
Of course, you can only ask Siri to talk to people in your contacts list, and messages won't go out right away — there's a multi-step process. But this may be one of your best third-party options when you're driving in a car, and WhatsApp voice calls are treated like Apple's native Phone app on the lockscreen. If you don't like WhatsApp, of course, there's always Microsoft's Skype.
PayPal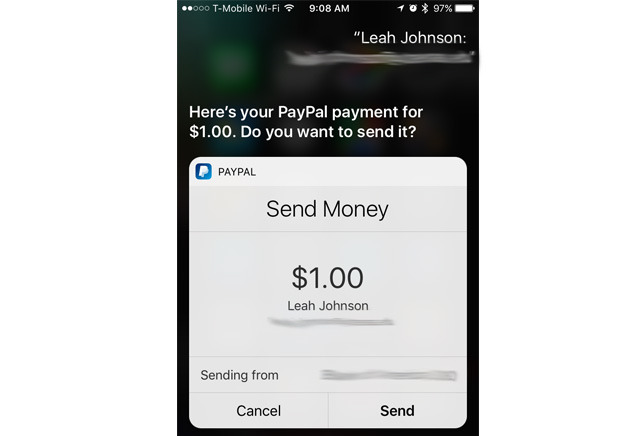 PayPal is the world's most popular mobile payment platform, and its iOS app (free) is a linchpin. Siri support lets you both send and request money from people in your contacts list, optionally with a quick attached note — saying "send money to ____ for groceries," for example, should add an explanation the other person can see.
The convenience of Siri depends on a variety of circumstances. If you have Touch ID enabled for PayPal, you'll need to authenticate your fingerprint, and you can only complete a transaction without opening the app if you're relying on a single cash source and a single currency.
You also might want to be careful about turning on support in the first place. Even if it's unlikely that someone would be able make a payment without your permission, there's a chance they'll see information you'd rather keep private, such as someone's full name, email address, and/or phone number.
Runtastic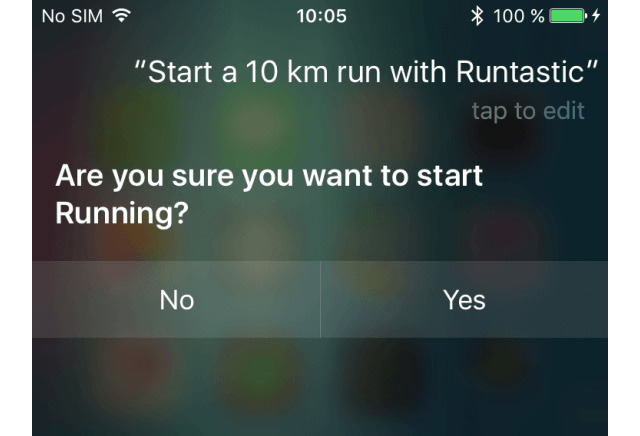 The beautiful thing about Runtastic (free), the popular GPS-enabled fitness app, is that it has one of the simplest Siri implementations. On a basic level, you can begin tracking a workout by just saying "start a run/hike/etc.," then commanding your iPhone to stop, pause, or resume the activity at will.
If you like, you can attach a goal — for instance, "start a 5K run," or "start a 30-minute bike ride." You can even use calories as a metric, which is perfect if you're trying to burn fat.
Both during and after a workout, Runtastic will show details within the Siri screen, letting you tap to see more.
Pinterest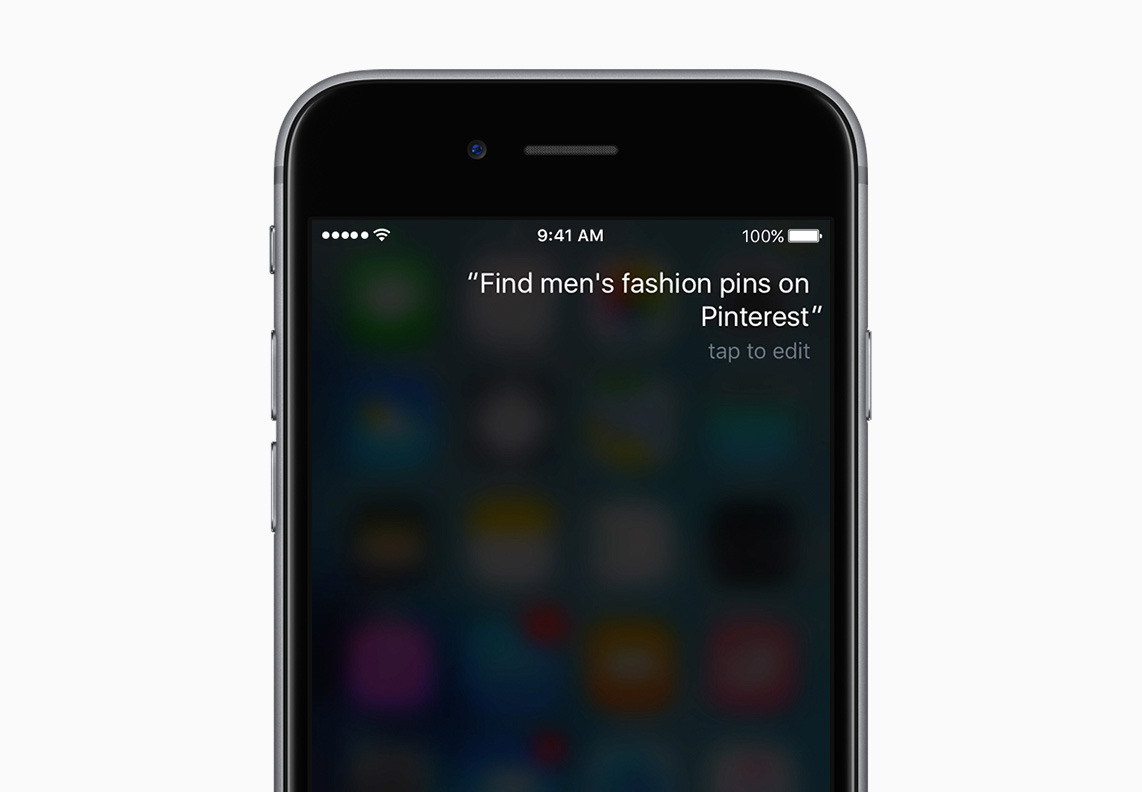 Pinterest's (free) use of voice commands is extremely straightforward. There's only one, essentially: "find ____ pins on Pinterest." It's that blank space that makes it handy, since you can suddenly find a plethora of new ideas and content by rattling off the right keywords. It may even deliver better search results than Siri's Bing integration, depending on what kind of material you're after.