Apple detailed Indian iPhone manufacturing demands to Modi in October letter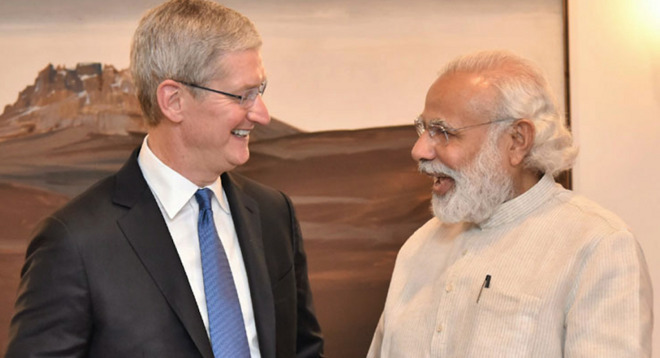 Shedding light on Apple's efforts to break into the burgeoning Indian smartphone market, a letter sent to Prime Minister Narendra Modi in October outlines the company's request to "make the environment attractive" for iPhone production and export.
As summarized on Wednesday by Reuters, the letter contains a list of seven demands, or "pre-requisites," the company deems necessary to jumpstart iPhone manufacturing in India.
Some, like tax breaks and duty exemptions on raw materials and equipment for manufacturing, have already been reported as key to Apple's ongoing negotiations with the country's government. The newly divulged letter, however, offers a fresh look at the company's behind-the-scenes tactics and expands on prior information from secondhand sources.
For example, the duty exemption Apple seeks covers more than materials and components, but also capital equipment for 15 years for domestic and export markets.
In addition, the company wants a relaxation of regulations that currently prohibit the import of phones older than three years old. The change would allow Apple to import older iPhones, repair them at Indian facilities and export the hardware back to international customers. Repairs and continued after sales support are crucial in maintaining iPhone as a platform, Apple said.
The letter also requested the government's assistance in pushing through a request for a ruling from Indian tax authorities that would allow Apple to transfer pricing agreements between affiliates.
India's customs process was another topic, as Apple sought a loosening of strict procedures that could stand as hurdles to future manufacturing operations.
"For trusted traders inspections need to be less intrusive — this means less boxes opened," Apple wrote, according to Reuters. "The complete process should not require more than thirty minutes."
Each of the demands outlined in Apple's letter is designed to cut through red tape that stands in the way of manufacturing iPhone in India, which itself is a hurdle to lowering hardware prices in a bid to spur local sales.
That Apple is making a serious play for India is no secret. Just today, the country's Information Technology Minister, Ravi Shankar Prasad, said his government will adopt an "open mind" when it examines Apple's requests.
Producing even a fraction of Apple's massive iPhone orders in India would be a major economic boon for the country. Further, an Apple presence would advance Modi's initiative to groom India into an investment mecca.
Whether India will adhere to Apple's demands or broker different arrangements has yet to be seen. Company executives are scheduled to meet with officials later this month to discuss conditions of setting up shop, which according to the letter involves iPhone manufacturing, Apple retail stores, pre-owned iPhone imports and local refurbishing capabilities.